Do you know when women should start having regular heart health screenings? The American Heart Association (AHA) recommends age 20, but a recent national survey by Orlando Health found that 60 percent of women polled thought that screenings didn't need to begin until after age 30. Delaying screenings a full decade or more can result in cardiovascular problems that could have been avoided. Blount Memorial board-certified cardiologist Dr. Peter Scott explains.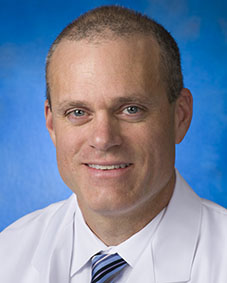 "Plaque [a substance that can accumulate on the inner walls of arteries] can start as early as 20s," says Scott. "With the higher prevalence of diabetes, hypertension, obesity and sedentary lifestyle at a younger age, it is important to start conversations about heart health earlier. These conversations need to include encouraging young women to adopt healthier lifestyle habits, since it gets harder as we get older."
Over time, a buildup of plaque can reduce blood flow by clogging or completely blocking arteries. If left untreated, plaque can increase the likelihood of serious medical issues such as heart attack, stroke and peripheral artery disease. Having regular screenings can detect heart disease in the earliest, most-treatable stages, and can help women take control of preventable risk factors.
Adds Scott, "A typical cardiac screening—which usually is conducted by a woman's primary care physician—includes basic measurements such as blood pressure, waist circumference, glucose [blood sugar] and lipids [such as cholesterol and triglycerides]. The physician also will ask lifestyle questions about exercise, alcohol consumption, risky behaviors and diet."
In addition to getting earlier screenings, women can help reduce their risk for a cardiac event by recognizing the early symptoms of heart disease. While historically (and mistakenly) considered a men's health issue, heart disease is the No. 1 killer of women, causing one in three deaths each year.
"There are women who experience unusual symptoms, but most still exhibit the same symptoms as men," says Scott. "Watch for one or a combination of these warning signs: chest discomfort, shortness of breath, fatigue and functional decline. The most-common complaint for women with progressive heart disease is an inability to perform activities that previously didn't cause a problem."
For women of all ages, being physically active is the best prescription for heart health. Adds Scott, "We were built to exercise, so do it five to six days a week. Almost everyone can walk for 30 to 60 minutes. Or, find an activity that you like. When you exercise, your blood pressure improves, you reduce your risk of diabetes and depression and you feel better."
For more information on Cardiac Care at Blount Memorial, click here.