The advanced 3D-printing process regularly used in manufacturing is being employed at Blount Memorial to create bone replicas for select foot and ankle surgeries. Specifically, 3D-printed bone is fabricated from a porous metal structure in the shape of the patient's natural bone, explains Blount Memorial board-certified podiatric foot and ankle surgeon Dr. Ben Blodgett.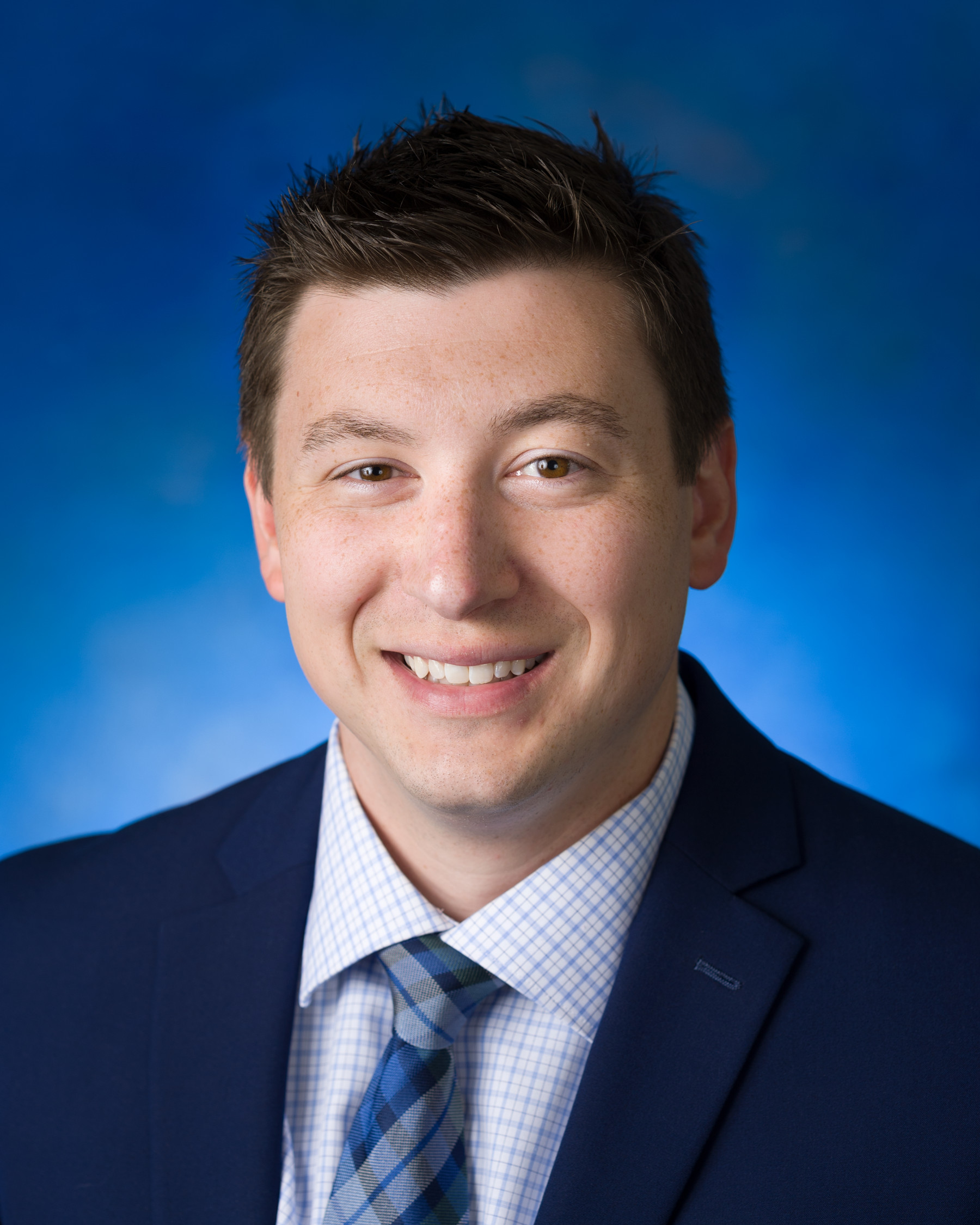 "The bones and architecture within the foot are very intricate and important as they are all weightbearing structures," says Blodgett, whose residency at the University of Louisville, a Level 1 trauma center, included training in surgically treating ankle and calcaneal (heel bone) fractures. "Any malalignment can result in deformity or failure of surgical fixation [binding]. A 3D-printed bone that maintains the patient's natural alignment and bone-to-bone articulation is better for weightbearing compared to historical bone block wedges that may or may not incorporate with the patient's remaining healthy bone."
Customizing a bone using 3D-printing technology allows Blodgett to treat patients who are suffering with pain, loss of function and other issues related to a prior ankle or foot injury or failed surgery. Potential candidates for the 3D-printed bone technique include those with avascular necrosis (loss of blood supply and death) of a particular bone, failed big toe joint fusion with extreme loss of length and ankle replacement surgery complications resulting in a non-salvageable ankle bone.
"This approach should be utilized more for revision and a last-attempt type surgery," adds Blodgett, who is the only physician in Blount County performing the technique. "I recently had a patient who had avascular necrosis of her navicular bone [located at the top inner side of the foot] with complete obliteration of the bone. This very important bone, which helps maintain the foot arch and alignment, couldn't be pieced back together. I did not feel that a bone wedge would be adequate enough, meaning the standard procedure would fail."
So, Blodgett created a 3D-printed navicular bone. The process began by taking CT scans of both of the patient's feet. Having a CT scan of the healthy foot allowed Blodgett to digitally move an image of the patient's intact navicular bone onto the image of the injured bone.
"Using this mirror image serves to keep the patient's own anatomic structures and alignment intact," he explains, adding that preoperative planning for the 3D-printed bone technique is primarily done on a computer application using the CT scan. "The computer application allows plates, screws and other fixation devices to be added to the bone and tailored to the patient's foot prior to being officially printed."
The 3D-printed bone technique is only one of the advanced foot and ankle procedures available at Blount Memorial.
To schedule an initial consultation, call Dr. Blodgett at 865-980-5364.