Blount Memorial Hospital's efforts to identify and validate new COVID-19 (coronavirus) testing options over the last several weeks will pay off for anyone being admitted to the hospital beginning Monday, May 4, when the hospital will begin COVID-19 testing every inpatient admission to the hospital – and test results will be available to providers within hours.
"As our community and state begin to slowly reopen, and more people start to venture out, we know people in our community – and communities across our state and nation -- are still concerned about the spread of the virus, even if individuals appear to be asymptomatic," said Blount Memorial chief medical officer Dr. Harold Naramore. "As a nation, we all think about that uncertainty, but in Blount County, we want our community to know that we remain focused on our efforts to continue keeping our hospital environment as safe as possible."
The ability to offer in-house coronavirus testing and the more-rapid results is something that's been in the works for several weeks, Naramore said, applauding the hospital's laboratory staff for making this new testing option a reality. "This didn't require any new equipment for us, but it has taken a significant amount of process and validation work, as well as training, from our laboratory team," Naramore said, adding that the hospital already had the molecular testing platform,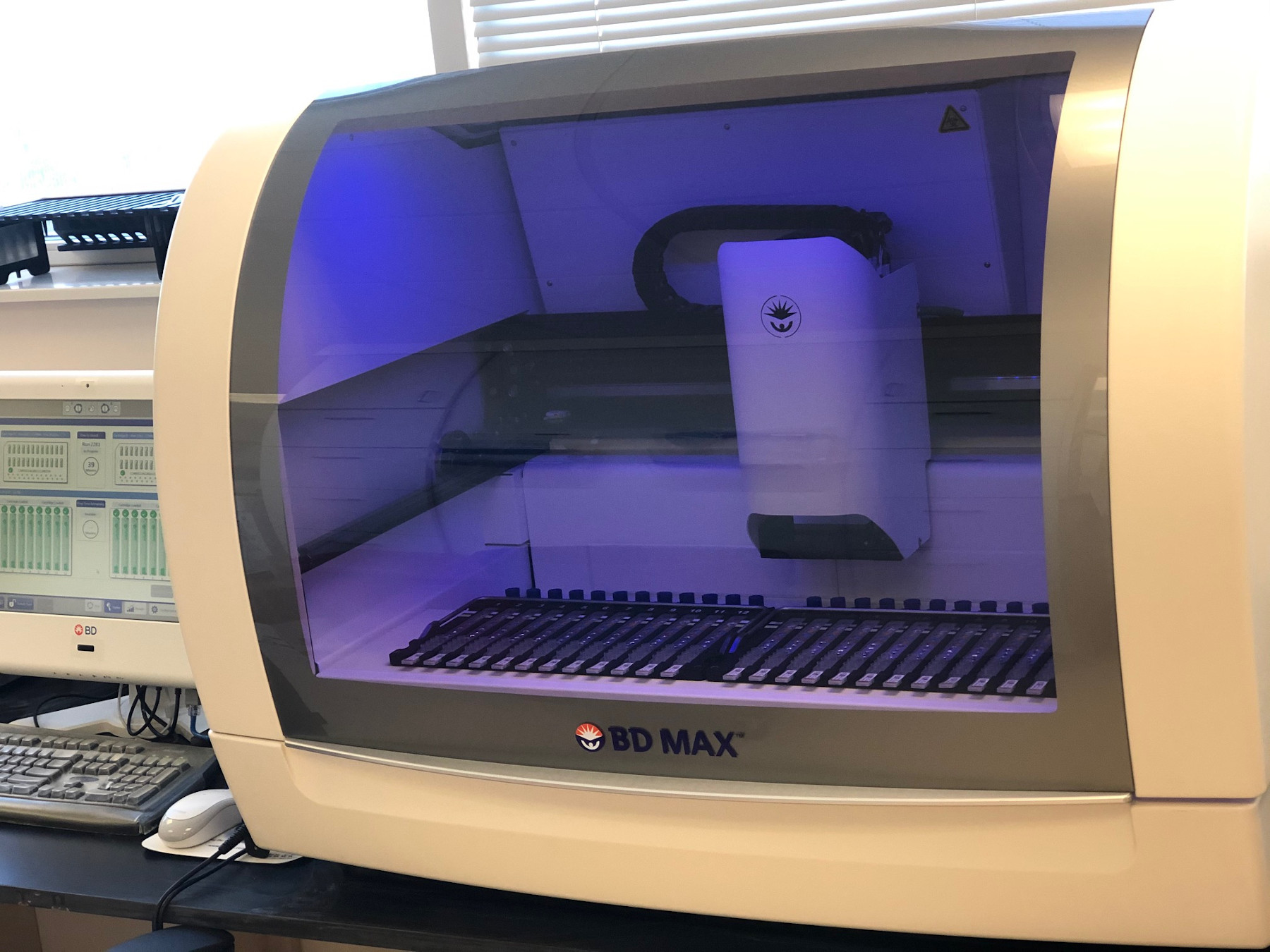 BD MAX, in its laboratory.
"Our laboratory staff had heard a vendor we already worked with was going to be coming out with a test to help its users test for coronavirus using PCR, or polymerase chain reaction, and our laboratory staff were excited, as you might imagine." This was all developing as private labs were being inundated with tests from multiple testing sites through our state and country, he added, so the thought of being able to speed things up for our patients was one that kept hospital officials in suspense. "You can imagine that we were excited, and we were anxious to get this testing platform going."
Hospital officials knew this testing platform would not be the solution for mass testing of large volumes of people, but that it could become a valuable tool for its inpatients, emergency department patients and employees, should that need arise. "We knew this platform would not replace the process we have for testing patients through our testing tent at East Tennessee Medical Group," Naramore said, emphasizing that results from private labs that are processing those tests are often coming back the next day, as of the end of April.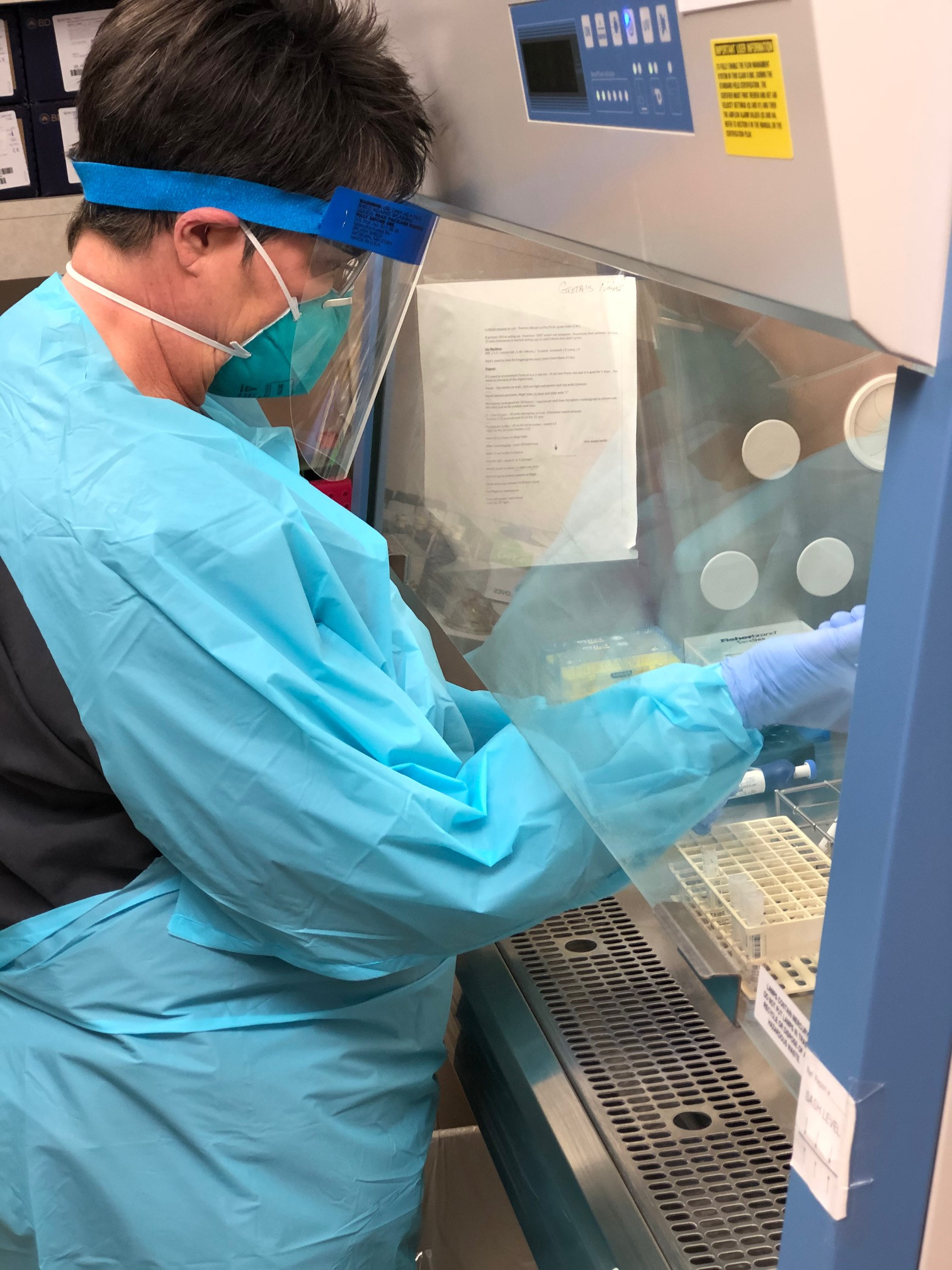 "We knew BD MAX needed to be used when a more-timely result was most-needed," he said.
Progress was made by the vendor, and the testing platform was approved through the U.S. Food and Drug Administration's Emergency Use Authorization approval process. The next step was getting the reagents and medical devices needed to collect specimens and perform the testing itself, which was challenging.
"Our laboratory staff experienced the same challenges that many across our country have faced – shortages of swabs and the viral transport media that's required to collect the specimens," Naramore said, adding that these items are manufactured in a lot of hard-hit areas across our globe. "But that didn't stop us." As these items became more available, Naramore said, plans to use this platform continued to progress.
According to the laboratory, the hospital's BD MAX instrument is used to perform PCR (molecular) testing, and it can be used to detect the presence of COVID-19 ribonucleic acid (RNA) in a patient's upper respiratory secretions found in the nasopharyngeal area, where the nose meets the throat.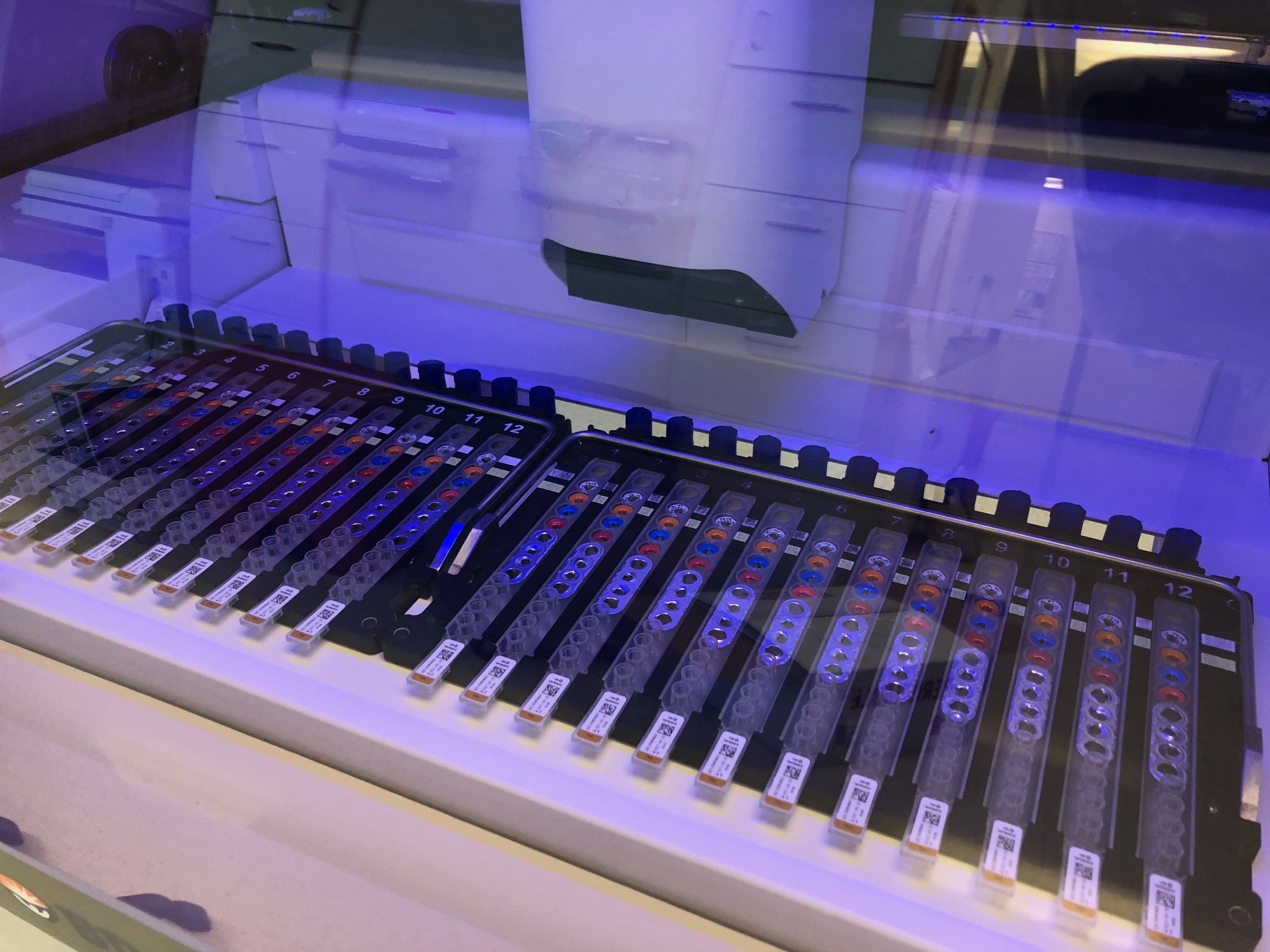 "The specimen is obtained using a small swab which is placed into the nose until it reaches the back area of the throat where the secretions are collected," he explained. "If present, COVID-19 will be present in these secretions."
While it sounds like a simple one-step processing of the secretions on the swab, there actually are multiple steps that take place in a short amount of time, he explained. "It's a very complicated laboratory procedure, but it all takes place in the BD MAX machine," Naramore said, while pointing out the benefits that a more-rapid turnaround time provides.
"By identifying a way to be able to use our in-house laboratory for testing and processing specimens, we can provide patients, their families – and their health care teams – valuable information that will aid in the delivery of their care, and we can do it as they're coming into our hospital," he said. "If we need to take special precautions that enhance a patient's care based on the results, we can begin those steps immediately. We also can be good stewards of our personal protective equipment (PPE) by not having to unnecessarily use some specific types of PPE if a patient is not positive for COVID-19."
In addition to being used for the hospital's inpatients, Naramore said this testing platform is being used to test any patient who is being discharged from the hospital and going to the hospital's Transitional Care Center at MorningView Village.
"We know that individuals in skilled nursing facilities, nursing homes and senior living communities represent some of the most vulnerable for COVID-19, and to continue their care uninterrupted as they transition care settings, timely results are important," he said. "We are providing this test to any of our patients who may have a need to enter either facility on our MorningView Village campus, as we want to protect those individuals -- and those facilities -- as much as possible."
Naramore said that testing inpatients, as well as testing those entering a skilled nursing facility, nursing home or senior living community is not a requirement, but rather is simply something the hospital feels strongly is the right, and safest, thing to do.
"From the beginning of our COVID-19 response, we've looked at what was required, what was guidance and most importantly, what we felt was the right thing for us to do – beyond requirements and guidelines – for our patients and our community," he said, again emphasizing the hospital's "be prepared, not panicked" stance.
"We're not going to stop at looking at what we can do at Blount Memorial to help mitigate COVID-19 in our community, and specifically, our hospital," Naramore said.
"That's a responsibility we have to our community, and it's one we take very seriously."