"Proceeding with surgery is safe."
That's the message that Blount Memorial Hospital general surgeon Dr. Stephen Pacifico wants to send to those who have had to defer surgical procedures since mid-March when Governor Bill Lee required hospitals to stop performing elective surgeries.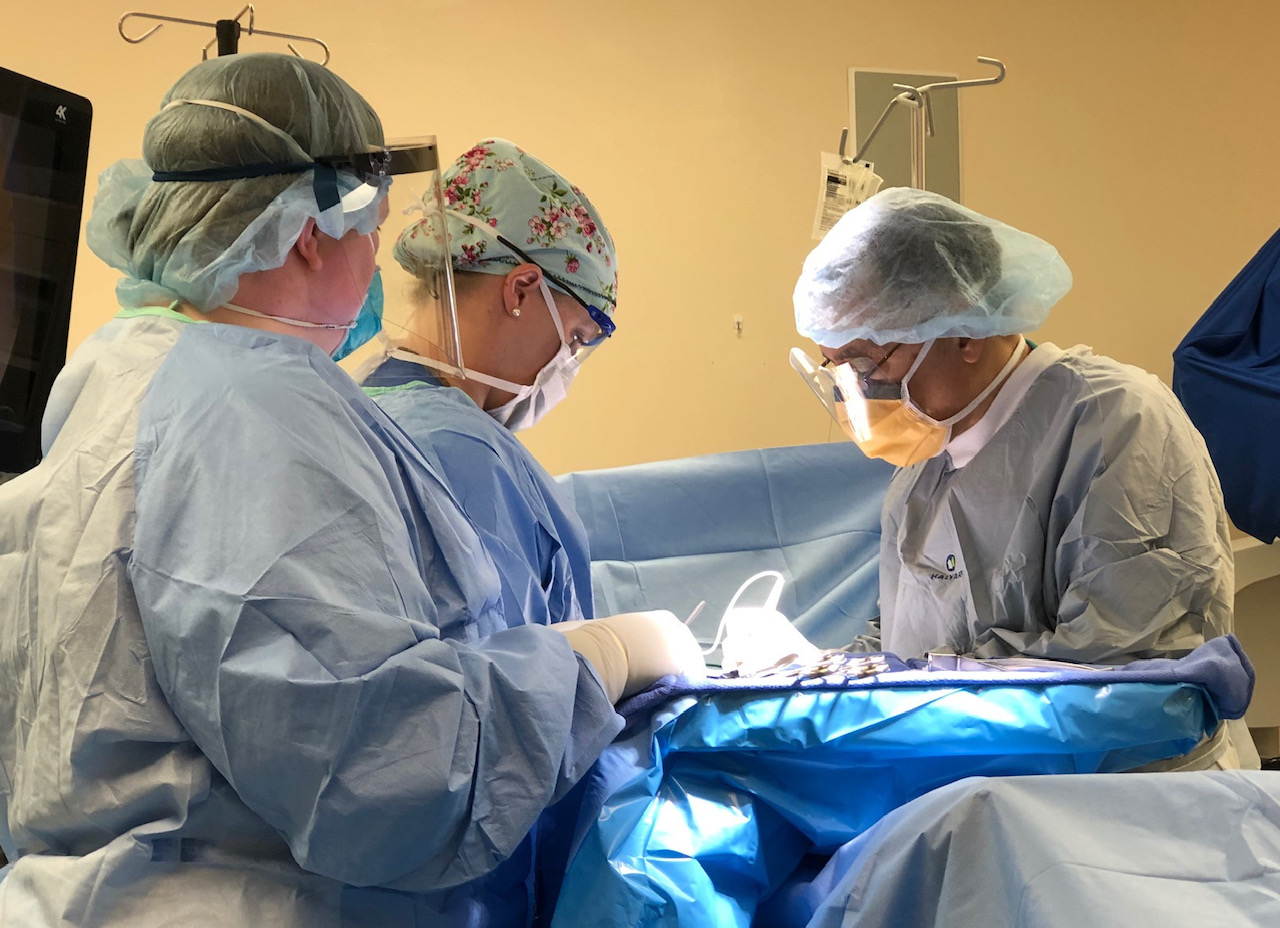 Blount Memorial Hospital was able to resume elective surgeries and procedures on Friday, May 1, as the hospital was immediately able to meet all of the reopening criteria outlined by Governor Lee and the Tennessee Hospital Association. The criteria outlined by THA and the governor's office focuses on a safe, phased approach to restarting the full scope of surgical care in hospitals across the state.
"As part of the work we've been doing all along to ensure our hospital is prepared for COVID-19 in our community, we examined what safely restarting our surgery services would look like when the time came," said Blount Memorial Hospital chief medical officer Dr. Harold Naramore. "We wanted to be working toward the possibility of resuming elective procedures for our patients and our community."
With little activity taking place in the surgical areas during the month of April, Naramore said teams of surgeons, anesthesiologists, nursing, pharmacy and supply chain, among many others, worked to ensure the hospital examined every step of the surgical process for both patients and the doctors and staff involved in the procedures, and that adequate supplies were available.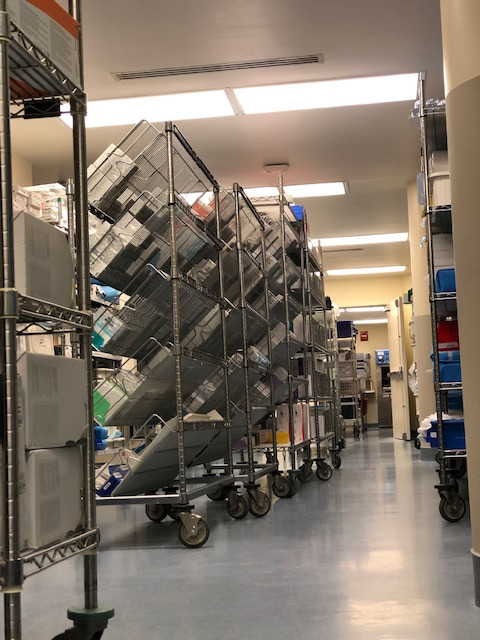 "We knew one thing we wanted to do was to require every patient who would be undergoing surgery or procedures like colonoscopies or upper endoscopies to have a COVID-19 test prior to the procedure date," Naramore said, emphasizing that anyone who returned a positive result would not be able to move forward with elective procedures. "To date, we have had no pre-surgical patient return a positive COVID-19 result."
Elective outpatient surgeries and procedures began on Friday, May 1 at 7 a.m., just as they would on a typical day, Naramore said. "Because of the number of patients that we had in the queue, we opted to continue surgeries on Saturday and Sunday," Naramore said. "In the first weekend, we completed 203 total procedures. We did 59 scopes in our endoscopy/GI lab, 43 in the hospital's main operating room and 101 at the outpatient surgery center." Additionally, outpatient procedures have continued each day this week.
"Based on the smooth and positive results we're seeing this week, we are planning to resume with inpatient surgeries on Monday, May 11," Naramore said, explaining that the reopening guidelines give hospitals the authority to progress through the phased reopening at the community level. "Every hospital is going to go through the phases differently, as the factors for moving forward are specific to each facility's patients, supplies, resources and community trends.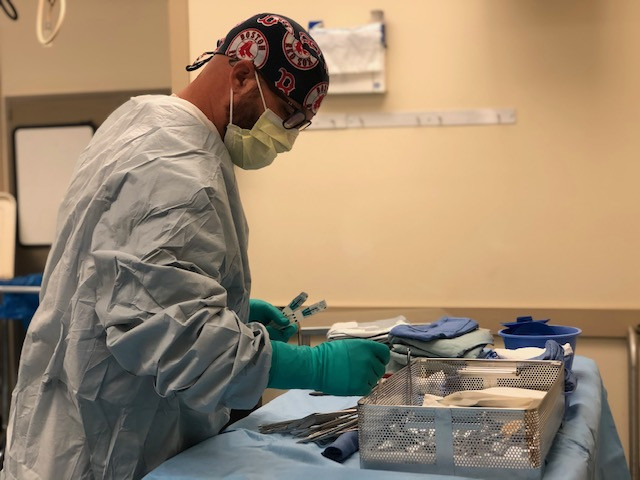 While many areas of our community and state have started to reopen, Naramore, along with the surgeons, says he knows that some individuals still are concerned about coming to a hospital for care – and that they're concerned about having surgery in a hospital and staying overnight. "We understand the fears that individuals have, but we also want them to know, we continue to take precautions to keep all of our patients safe."
Pacifico is one of the physicians who operated on May 1 and has since performed procedures in both the freestanding outpatient surgery center and the in-hospital operating room.
"I do understand how people are more comfortable with the outpatient surgery center setting, however, I do think it is safe to operate at both facilities. While the surgery center is a stand-alone unit, we have tailored our in-hospital operating room function to be somewhat isolated within the hospital itself. Patients undergoing surgical procedures are cared for in specific areas," he said.
"We are taking precautions every step of the way, and I feel our patients are as safe at the hospital as they are anywhere," Pacifico added. "It is likely that they have less chance of exposure at the hospital than they do anywhere else in the community."
However, Pacifico and his colleagues understand if a patient isn't ready to resume surgical plans right now, and if their case can be delayed without alarm, then he says that's OK. The physician offices remain in contact with patients who are surgical candidates to make sure that they experience no significant health changes that may escalate the need for them to re-evaluate scheduling procedures.
What's not OK, Pacifico says, is delaying care that needs to be addressed. "Patients may adversely affect the outcome of their disease process by delaying a case that can be safely performed," he said.
Gastroenterologist Dr. William Lyles agrees. He has stayed in communication with his patients who were not able to have their scheduled procedures, including colonoscopies, and he says he's also assured them it is safe to have procedures done at the hospital, now that this service has resumed.
"I've assured them it's very safe, and that it's riskier to delay procedures. In fact, the risk of delaying procedures -- including missing malignant disease (cancer) and other diseases -- that would be more amendable to treatment at the earliest time could be a very tragic event."
Both Pacifico and Lyles agree that the special precautions the hospital has taken, as well as its attention to safety, throughout the COVID-19 response have been appropriate.
"We have been out in front of this since the beginning. We discuss patient-wide recommendations, and we also monitor what's going on here locally and at the national level, and we take these things into account with our decision-making process." Pacifico said. "We are doing everything we can to protect ourselves and our community."