The Blount Memorial Foundation has purchased and donated to Blount Memorial Hospital three hospital-grade BiPaps that can easily be converted to invasive ventilators to help support the care of critical care patients.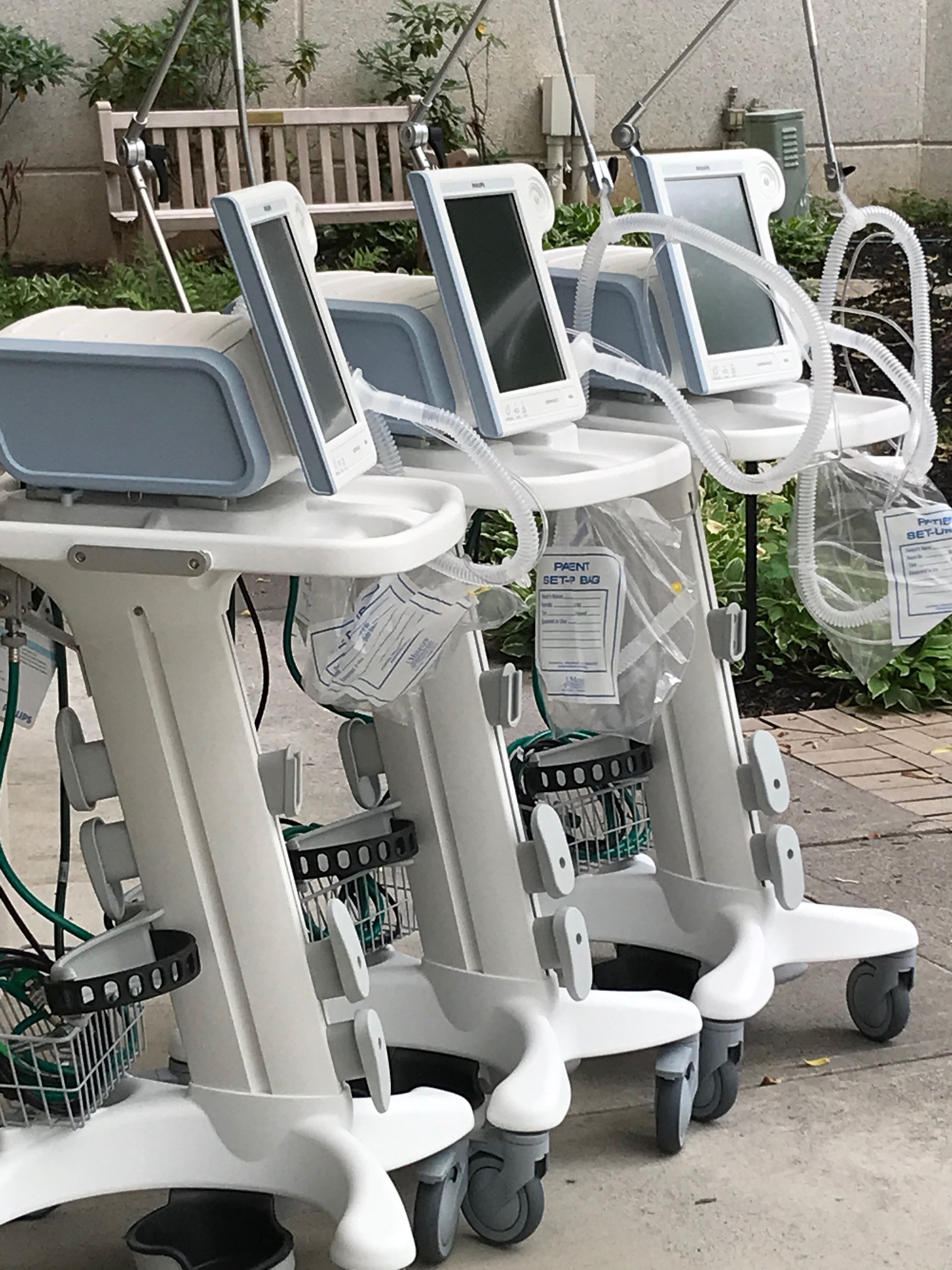 The cost of the three machines was $38,436.90, and the funds for this purchase came from the Foundation's COVID-19 Community Response Fund, which kicked off on April 4 and has raised $65,000 to date. The decision to purchase this equipment was made by the Foundation's board of directors, as it wanted to do something to help support the future health care needs of the community, specific to COVID-19.
"We would like to thank the board and community for contributing to our COVID-19 Community Response Fund. Because of these generous donations, these BiPaps will help our family, friends and neighbors in this time of need," said Greg Wilson, chair of the Foundation's board of directors.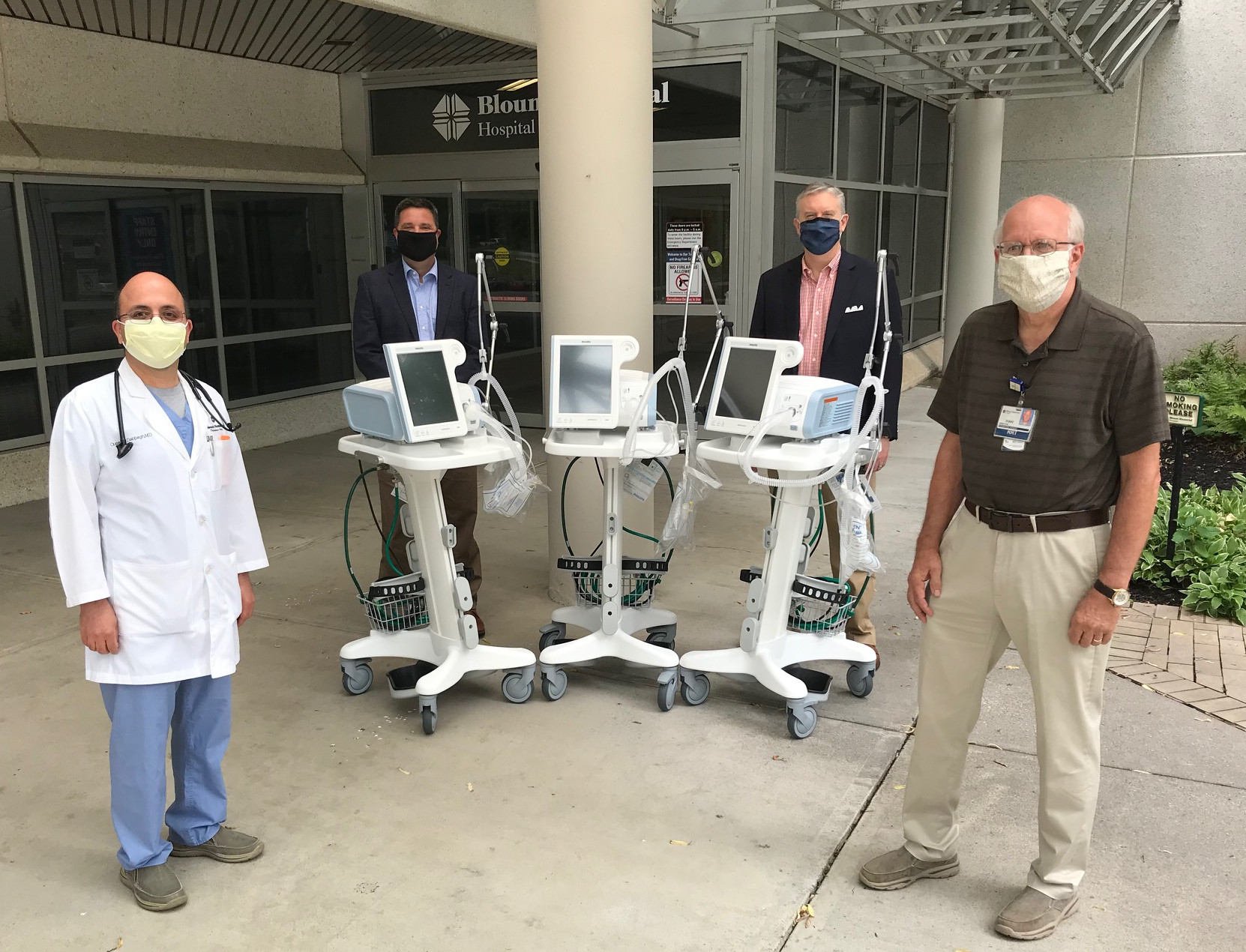 On hand to accept the donated equipment from Wilson, second from left, was, from left to right, Blount Memorial pulmonologist and critical care physician Dr. Ousama Dabbagh, hospital CEO Don Heinemann and the hospital's director of cardiopulmonary rehabilitation Terry Beckmann.
The equipment was ordered in mid-April, and it arrived in Maryville in late June. It is now available for use by hospital staff if needed.
The Foundation continues to try to raise funds to support additional health care needs of our community specific to COVID-19, as it works to reach its goal of raising $125,000.
"We are extremely fortunate to live in such a caring community like Blount County and we appreciate our community's support during this pandemic," Wilson said.
Corporate and individual gifts of any amount are welcomed and will help support the immediate and post-COVID-19 needs of Blount Memorial Hospital and our community. Donations can be made online here, or by check written to "Blount Memorial Foundation" with "COVID-19 Fund" noted on the check. Those interested in donating also may call the Foundation at 865-977-5727 with questions.