"I think any time we have the opportunity to help other people, we should take it."
That's how Blount Memorial Hospital nurse practitioner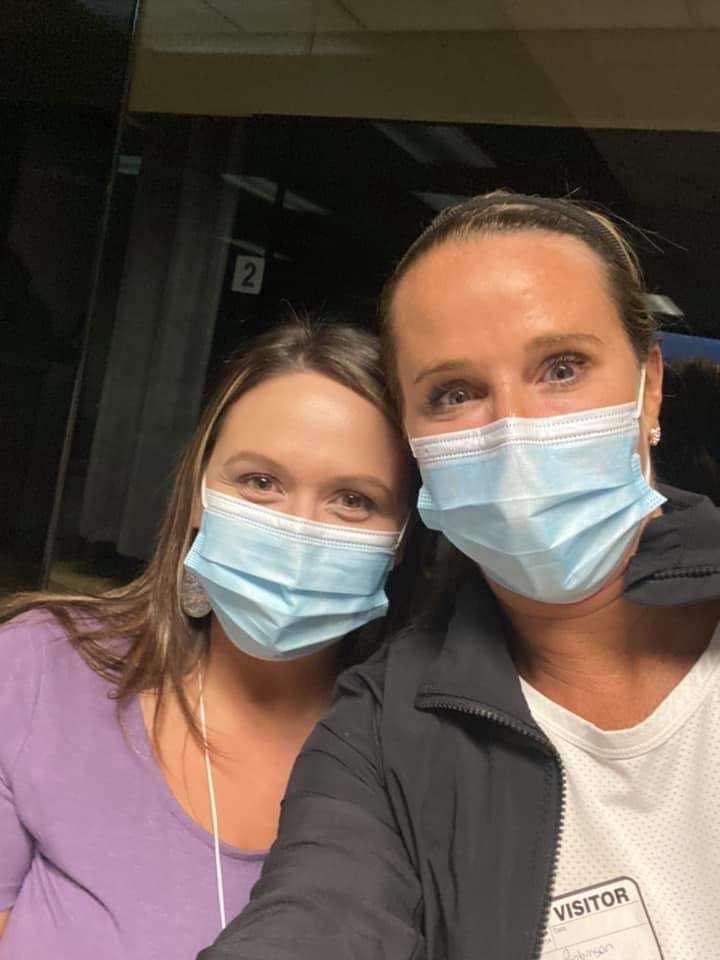 Summer Robinson felt after discovering she was the perfect candidate for donating plasma. "So many people could be donating. I think they just don't understand the process, and maybe it's just that, because it all of this is fairly new."
Earlier this summer, Robinson returned home from working at a summer camp in Arkansas. Since she had been out of state, Robinson needed to be tested prior to returning to work. "I wasn't sick when I tested, but it was a requirement for Blount Memorial at the time," Robinson said. "I got tested and actually was positive, and when they called me, I was like, 'What in the world?' because I had just had a little bit of a headache, and I just thought I was tired, but then the next day I felt terrible. So, it was really good that I had to get tested because I probably would have powered through all that."
Robinson says her symptoms stayed fairly mild, but included headaches, coughing and extreme fatigue. "One day, I would wake up and think I'm over this, kind of like how you feel when you're sick and you think you're getting better, but actually I would feel sick again the next day," Robinson recalled.
But she knew some good could come out of this. "I knew as soon as I had it that I wanted to be a plasma donor, and Dr. Brian Bonnyman in the CareToday Clinic was the one who suggested it," Robinson said. "He suggested that I donate, but I wasn't really sure about the process, so that's when I started emailing MEDIC Regional Blood Center."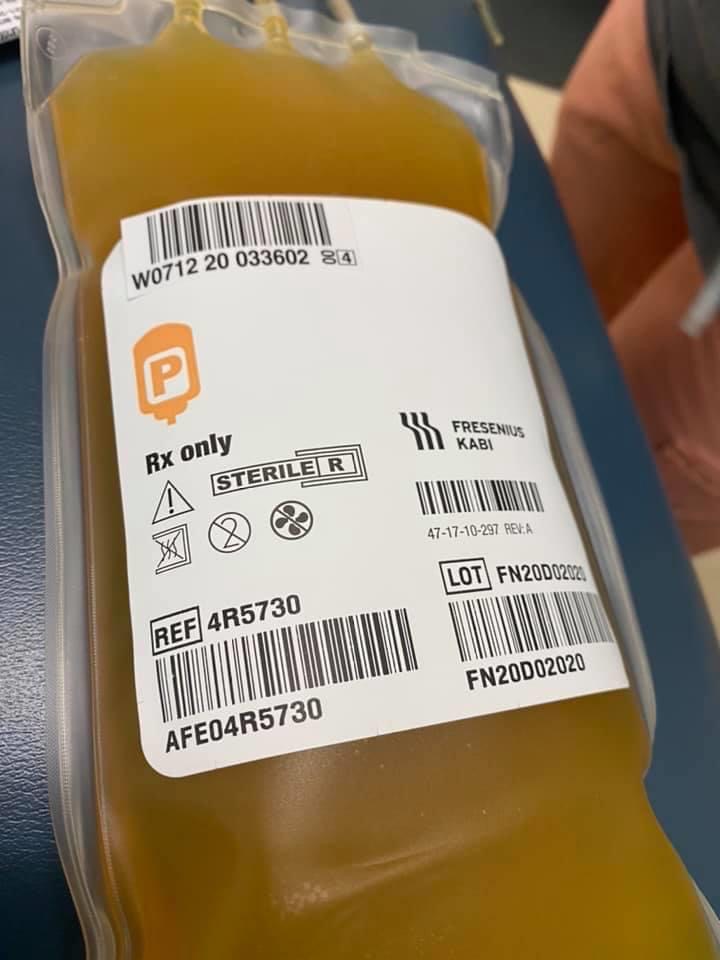 Convalescent plasma comes from a donor who has had and recovered from COVID-19. The plasma can be very beneficial to even the sickest of patients, because it contains antibodies against the virus, which then help the patient's immune system fight the virus. Through the help of donations, MEDIC is able to supply convalescent plasma to patients, but also keep up with the demand of hospitals in the region.
The process for donating plasma, Robinson says, is very similar to the process of giving blood. "You complete an email screening, then you go to the donation center and you get a screening at the door. Finally, you go in and get another screening inside. And that's normal for blood, as well, so I think it's the same screening process really for blood as it is for plasma. The screening takes almost as long as it takes to actually give the plasma!"
After the screening part is over, Robinson said the giving part wasn't a big deal. "It's just a stick like you would normally get for labs, and you just have to keep your arm straight, and you're in a comfy chair," she said. "They do put your red blood cells back in with plasma, so that feels a little cold, but it's something that anyone would be able to do. The people at MEDIC are super friendly. They go above and beyond. They are so grateful you're there, and grateful that you're donating. It just feels so good to be able to do something to help somebody."
As a hospital employee, Robinson believes this is a great and easy way to help save lives. "With my donation, I saved three lives. Every donation treats three to four patients," Robinson said. "We still have people sick in the hospital with COVID-19, and we can show up for an hour and a half of our time and help so many."
With many positive cases and reported recoveries, there are a number of candidates just like Robinson who could donate plasma containing COVID-19 antibodies. "If they knew how easy it was to do and what it entails, then more people might. If they are educated more on it, then hopefully they would be willing to give once they realize what goes into it. Some people just don't realize they can do it," Robinson said.
MEDIC Regional Blood Center is continuing to screen donors for COVID-19 antibodies through the end of September in an effort to increase their supply of convalescent plasma and meet the demand of regional hospitals. Appointments are required prior to donating, and can be made by calling 865-521-2682. Donation locations include 1601 Ailor Ave. in downtown Knoxville and 11000 Kingston Pike in Farragut. All donors should be healthy and well when donating, and MEDIC recommends eating a healthy meal and hydrating before giving.
"Our physicians at Blount Memorial have treated patients with convalescent plasma, and every hospital in Knoxville is using it. That's why we need those who can to go donate so that we will have enough plasma to help treat our sickest patients, both at Blount Memorial and in our region."