For more than a decade, Charles "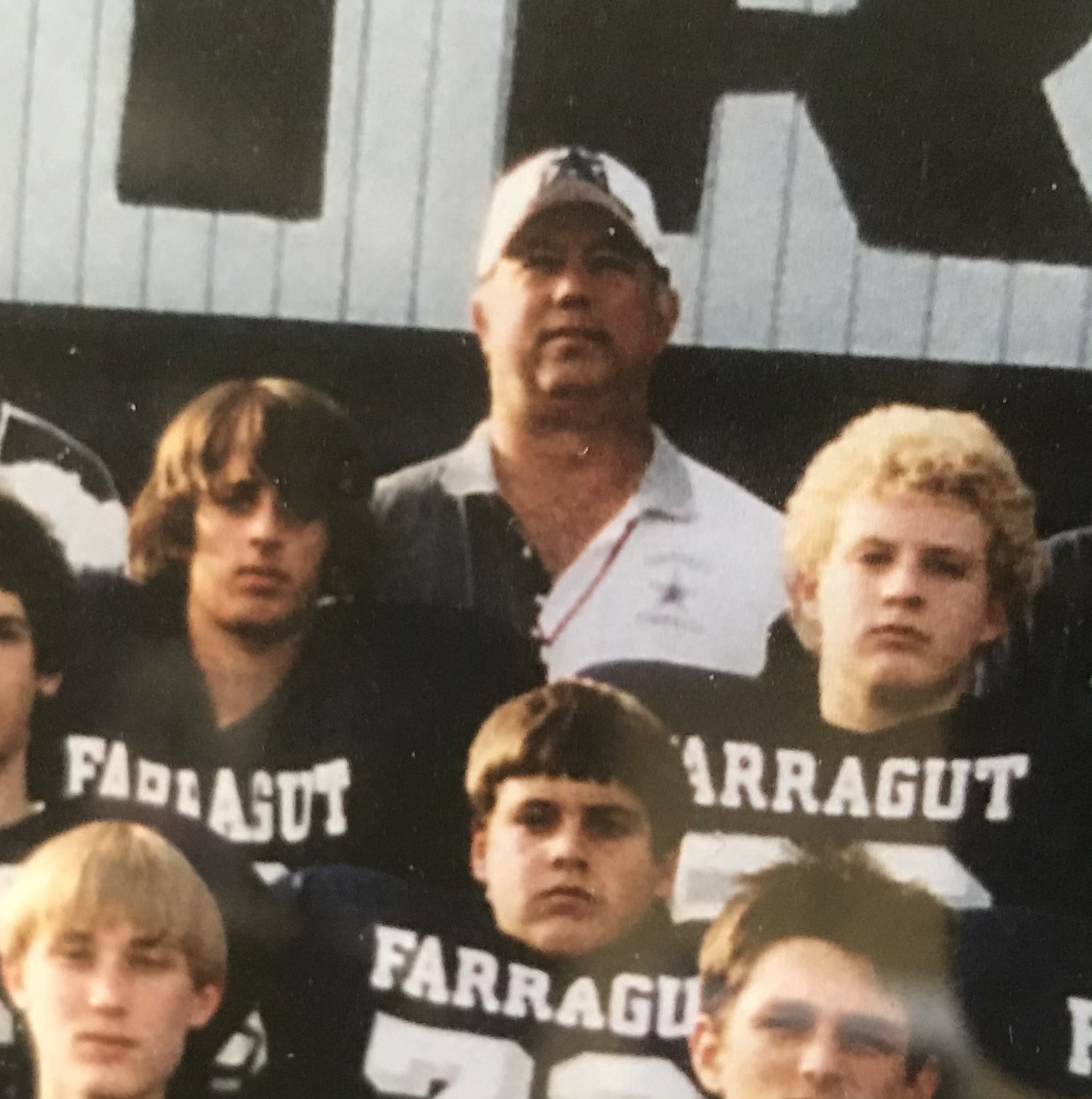 Chip" Graham, 65, was better known as "Coach Graham."
"He's coached everything from soccer to volleyball to football to basketball and softball. He drew the line at cheerleading, though," his wife Beverly Graham recalled with a laugh.
In the 1990s through the 2000s, the Grahams were active volunteers with the Cedar Bluff Farragut Optimist Club, supporting youth sports in the West Knoxville area. Beverly served as president, while Chip was the group's football commissioner.
"I loved the kids. Watching the kids progress and learn gave me a good sense of purpose," Chip said.
"Each Optimist Club picks a different project that they center their work around," Beverly said. "There was a group that was involved in safety, so they got kids helmets or they taught them fire safety. Our program was all about youth sports. We had football, basketball, softball, cheerleading and volleyball. We sponsored all those teams and leagues, and took care of their uniforms, pads, helmets or other equipment they needed," she explained.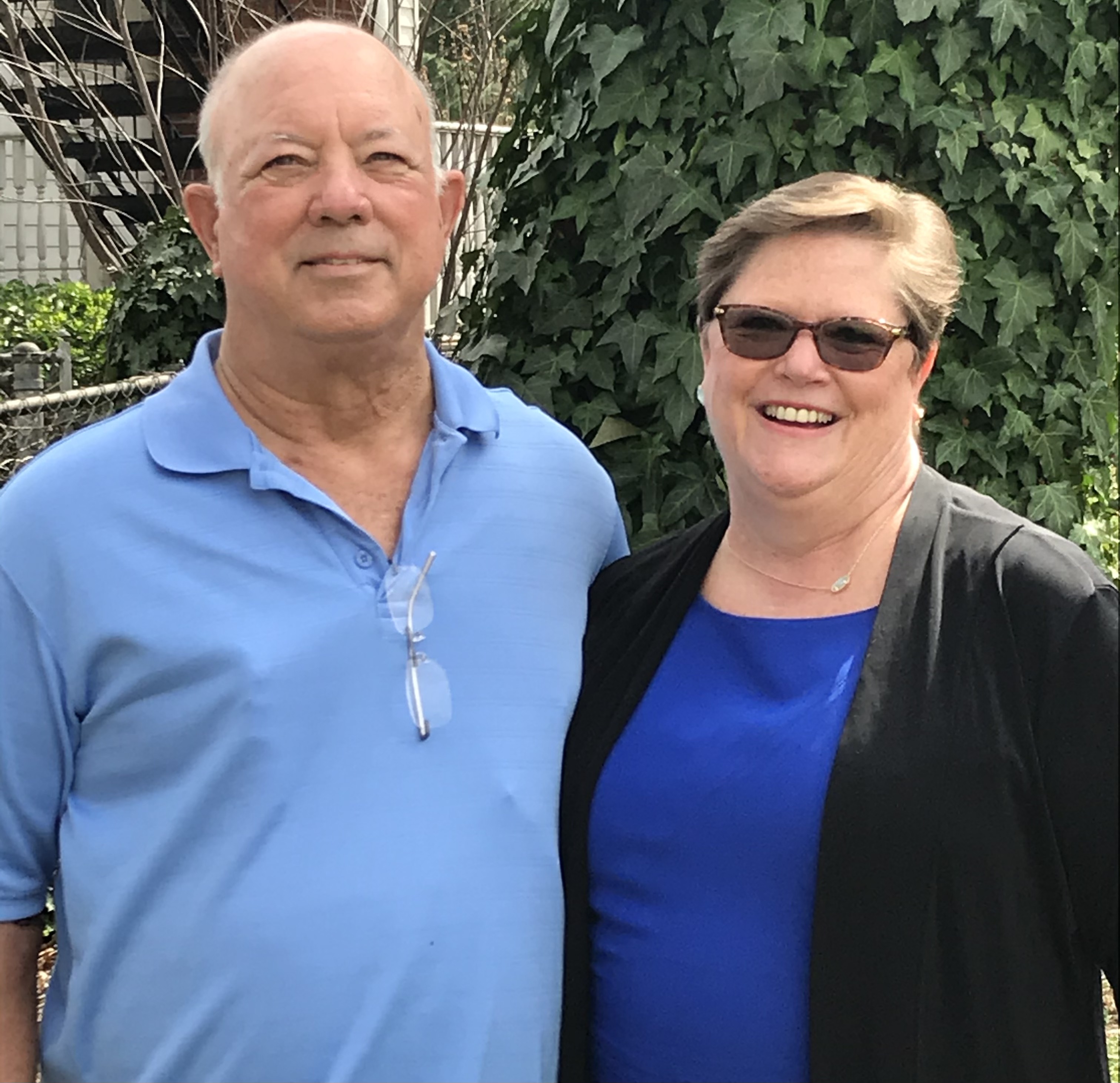 In their 36 years of marriage, the Grahams have faced two major health struggles: Beverly's battle with breast cancer in 2016 that she's still recovering from – and still takes chemo for – and, more recently, Chip's polycystic kidney disease diagnosis, a hereditary disease that's put him on dialysis three times a week and in need of a kidney donation. And though they've long since given up volunteering with the Optimist Club, they haven't given up their optimism.
"I'm hopeful," Chip said. "I don't have any alternative. I'm not going to curl up and die or hang my head and say, 'why me?' I'll be here until I'm not," he added.
"We're lucky," Beverly added. "We've always been pretty stable. We've had good jobs. Our children were both healthy. My health issue and now his have been the only two challenges as a couple that we've had a really hard time with. And those are significant, but we're also a very solid couple in that we've always pulled in the same direction. We talk everything out. We commit to our plan and we work through it together. If we work at it together and keep our faith strong, we both believe we can get through whatever is thrown at us," she explained.
Beverly Graham is senior director of nursing services at Blount Memorial Hospital where Chip sees four physicians – internal medicine physician Dr. James Milhollin, nephrologist Dr. Mohammad Shafi, endocrinologist Dr. David Irizarry and vascular surgeon Dr. Daniel Kim. Her years of work experience have given her a unique perspective on the challenges her husband is facing.
"The minute I knew what was going on with his kidney disease and I saw his lab values, I knew our life for the short-term was about to change," she said. "We can't travel like we'd want to or always be available for our grandchild like we want to be. I also knew he had some tough times ahead because dialysis, while very necessary to clean out his system because his kidneys aren't functioning to do that, also restricts his days, his mobility and his energy level. It's changing our whole lifestyle. We've always been very active," she added.
"As long as I wasn't on dialysis, things didn't change a lot. Dialysis is a game-changer. It's a huge inconvenience. It takes a lot of time and it disrupts your life," Chip said.
Chip's kidney function is at just about 10 percent. He's on the list for a kidney transplant at the University of Tennessee Medical Center, a wait that could take between three and five years. He's completed one year of waiting already. Because his disease is hereditary, none of his family members qualify as donors. Due to her health problems, Beverly doesn't qualify either. Fortunately, Chip is a universal recipient.
"We're having to wait for a kidney to become available from someone who has donated or hope that someone, somewhere would be willing to be a living donor. All of our family members were willing, but none of us could do it," she explained.
Now, the Grahams are encouraging people in the area to consider organ donation, whether as living donors or after they pass away. "Whether it works that someone is a match for Chip or not, somebody else has a loved one out there who is needing a kidney or another organ, as well," Beverly said. "If you're interested in either becoming a live donor or you have a family member who is appropriate to be a donor when he or she passes away, if you can see in your heart to do something like that, you're helping somebody else live a full life. As I look back, I've watched my husband give to the communities around him all these years, and I hope somebody out there could give back. He's worked with youth for 30 years now. He's coached a lot of kids along the way and worked with a lot of families. We're hoping maybe somebody out there will be able to help, whether it's us or somebody else who needs it," she said.
Until then, Chip will remain on dialysis for as long as possible, and he'll be spending as much time with his 4-year-old grandson as he can. He'll sleep right next to his phone in case the call comes in to race to the hospital for a life-saving surgery, and he won't travel too far away from home, just in case he gets that call.
"We're optimistic people," Beverly said. "We both believe that we're not given anything that we can't handle."