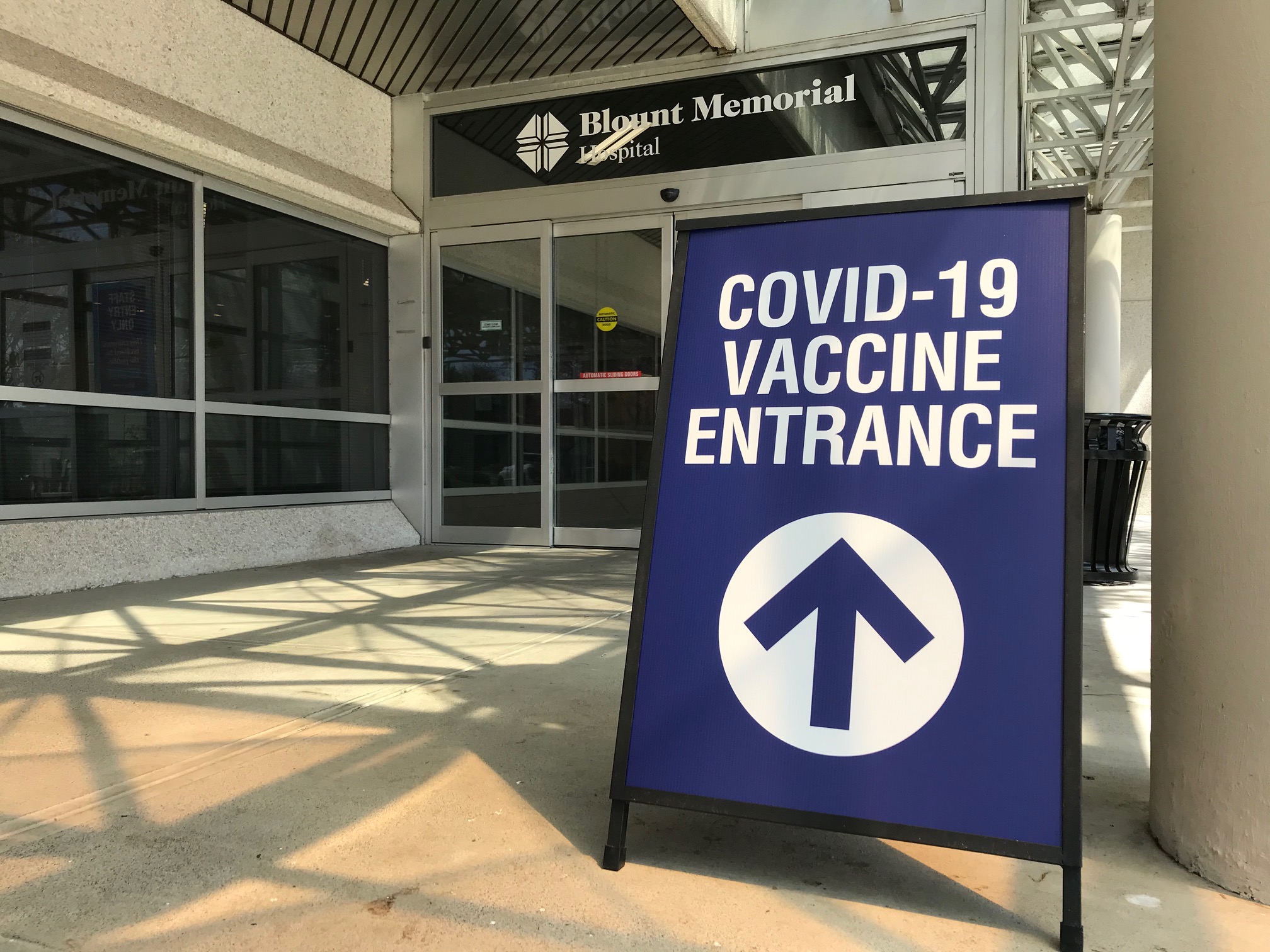 Blount Memorial Hospital has hit a milestone in the COVID-19 vaccine process – it has now administered more than 25,000 doses of vaccine.
"I asked our teams to give as much vaccine as we could to as many people as we could, and they've done just that," said Blount Memorial chief medical officer Dr. Harold Naramore. "It's quite an accomplishment, especially since we – and other hospitals in our state – were never part of the plan to distribute vaccine to anyone outside of our employee and medical provider base. And we're not done. We're still going with both first and second doses throughout the month of May."
Despite not being part of the original distribution plan, Naramore and a team of clinicians and hospital leaders had started following the development of vaccines – and planning for possible distribution here in Blount County – in July 2020, just in case, as part of the hospital's "be prepared, not panicked" approach.
"We followed this closely, and while at first, we weren't to be a community distribution point, when the time came that we could assist the state in its efforts, we volunteered. We were then able to execute our plan pretty quicky as we were allocated vaccine."
Initially, vaccine allocations did not meet the demand of individuals who wanted it, and options through Blount Memorial and other community providers were limited, Naramore said. "It was frustrating for us because our community was coming to us for help, and we were ready to help – we just didn't have vaccine." But, thankfully, he said, our hospital didn't give up on requesting vaccine and that changed.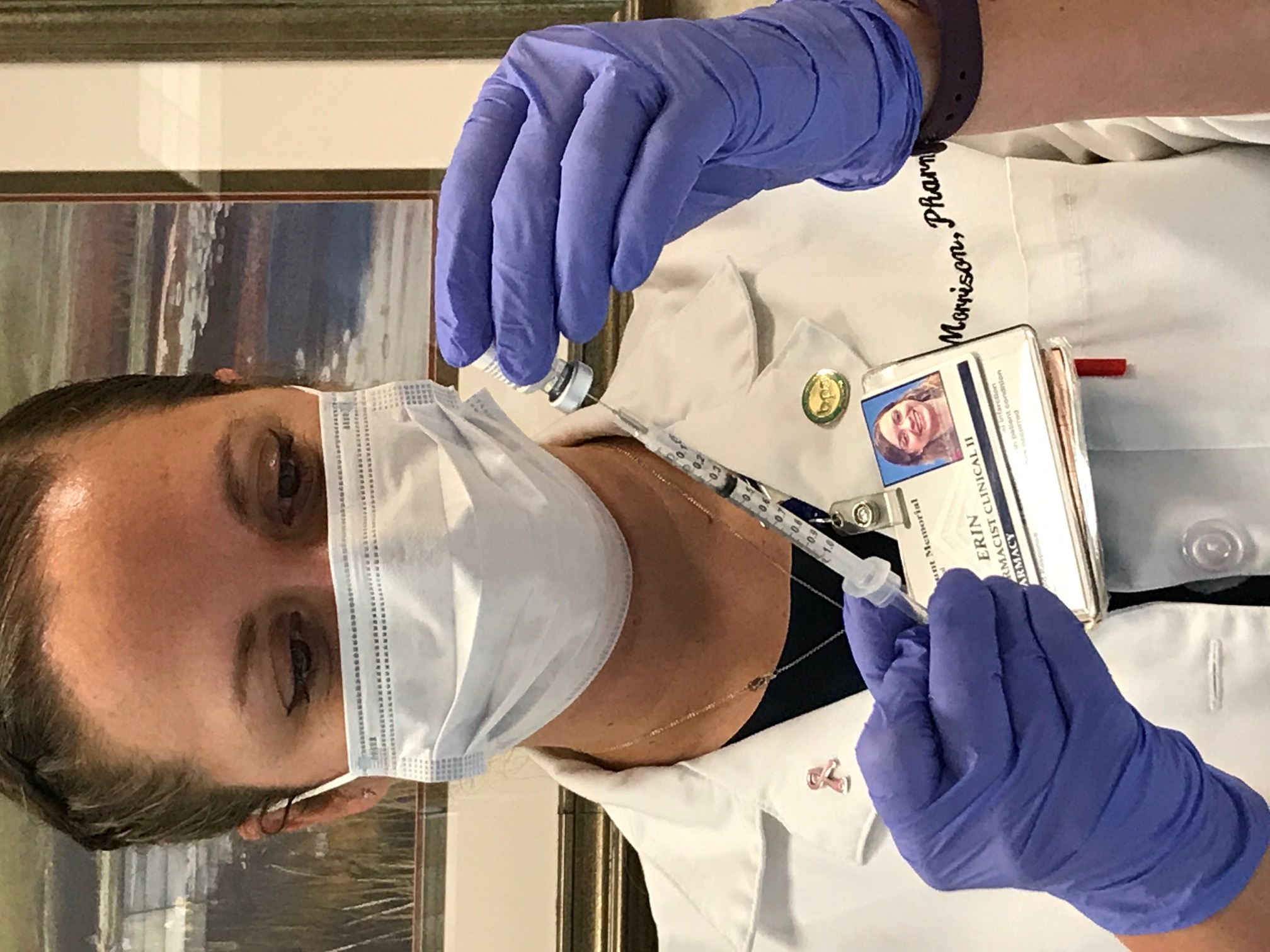 "Once vaccine began flowing more regularly throughout our state and our country, we began to see numbers increase – in a really good way. We've seen a steady increase, nationwide, in the percent of the age 65 and older population who have had one dose or both doses." That's key, he says, in preventing hospitalizations and deaths in one of the most-vulnerable populations. "Vaccinating that population the way we have, has, in my opinion, made a big difference in our community."
On a state level, though, Naramore says we still have some work to do in our younger age groups. "Vaccine continues to be the only way to stop the spread of COVID, and it's very important that we vaccinate, vaccinate, vaccinate," he said. "We need individuals who are age 16 and older to get the vaccine."
Tennessee, as a whole, and our county are trailing behind most states in the country right now, despite a lot of effort and vaccine that's readily available in most Tennessee communities.
"I've said this so many times throughout the past six months, and I'll say it again: this vaccine is excellent. Studies among health care workers who received the vaccine are showing 90 percent efficacy rates. That's impressive. We just need more people to make the decision to take the vaccine."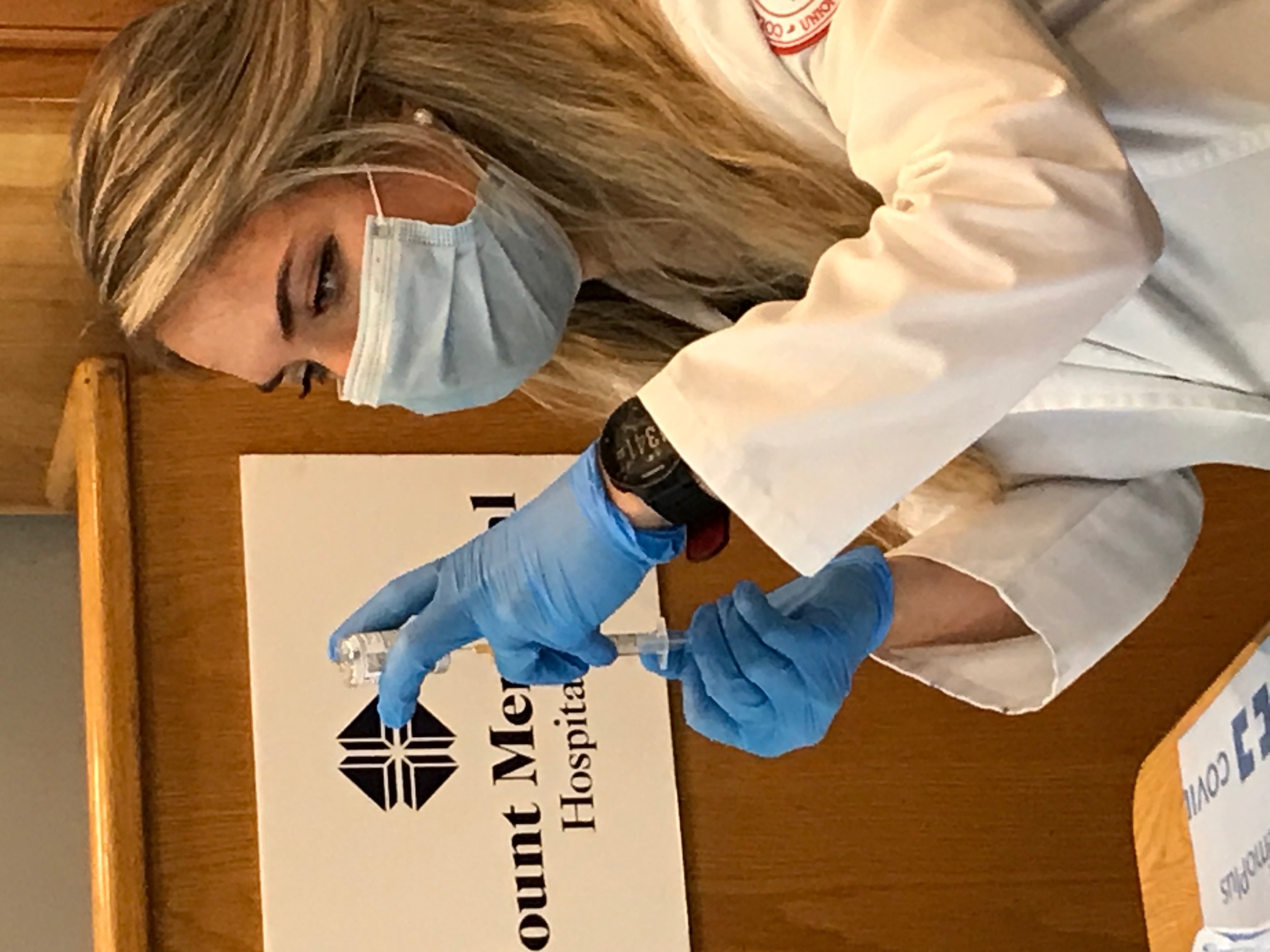 For those who have a hesitancy in taking the vaccine, Naramore says to turn to your physician for information about it and your specific health history. "Physicians in this region are more than willing to be a resource for you. They know you, and they know your health needs. They're a great resource, and I'd encourage you to use them."
Naramore says there's another opportunity to get a first dose of the Pfizer vaccine this week at Blount Memorial. "On Friday, April 23, we've got appointments available throughout the day on our hospital's campus. It takes 15 minutes to come in and get your vaccine – that's it. And then, you'll return for your second dose in four weeks." Naramore emphasizes that anyone who opts to get the vaccine this week -- including high school students -- could be fully vaccinated before summer break and travels.
"We've been through a lot in the last year, but I'm very optimistic about where we're heading. Our community has supported health care workers for a long time, and the best support we can ask for now is to take the vaccine."