Two local nursing students are getting some welcome assistance in reaching their career goals thanks to the Dr. Elizabeth LeBrun Nursing Scholarship.
Roane State Community College student Tammi Cooper and Lincoln Memorial University student Macy Waters were chosen to receive this year's scholarships. Cooper is a licensed practical nurse (LPN) and site coordinator at Blount Memorial, and Waters currently works as an emergency department technician and certified nursing assistant (CNA).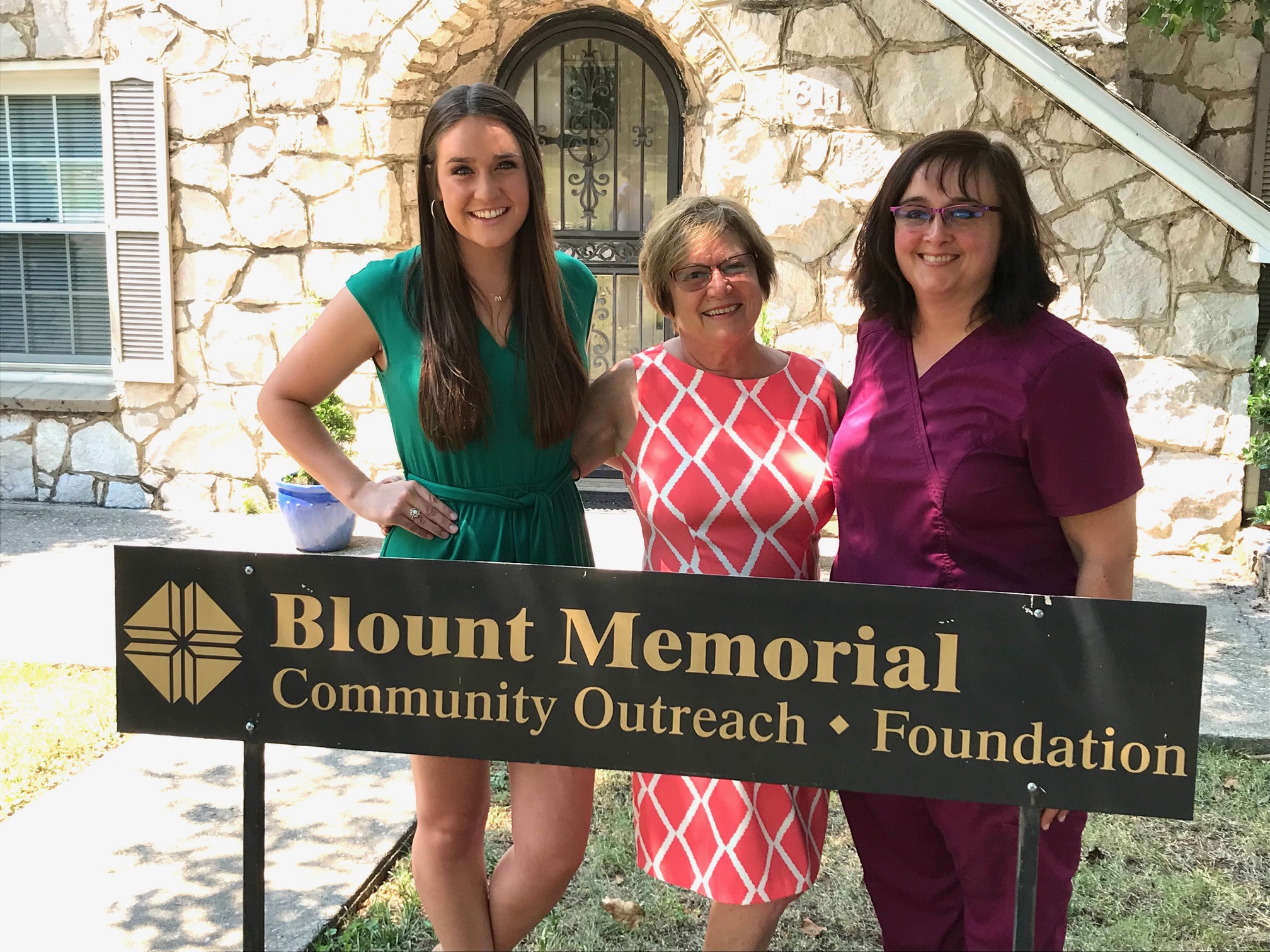 "I became a nurse due to my grandfather. He had heart disease," Cooper wrote in her application. "Seeing the interaction and effect nurses had on his health, mood and in helping him recover made me realize I, too, wanted to help others," she said. Cooper is currently enrolled in the registered nursing program at Roane State Community College, with an expected graduation date of spring 2023.
"I want to be the light in any individual's day, so they know they're truly cared for," Waters wrote in her scholarship application. "I feel deeply in my heart that this is what I have been called to do." Waters is expected to graduate from Lincoln Memorial University's RN-BSN program in December 2022.
Cooper and Waters each received checks for $1,250 toward their nursing education.
Retired Blount Memorial OB-GYN Dr. Elizabeth LeBrun started her medical career as a registered nurse and began the scholarship in 2017 to help young people who are working toward a career in nursing. The recipient of the first LeBrun Nursing Scholarship, Carisa Breeden, is currently a team leader in Blount Memorial's coronary rehabilitation unit (CRU).
"This is the fifth year for the nursing scholarship, and I'm proud of our recipients," LeBrun said. "We feel that they're already successful, and we hope this gives them that little extra boost of confidence that they might need. The goal has always been to get them to that next level, and after that, the world is open to them," she added.