It's that time of year again. With COVID-19 continuing to be active, it's more important than ever to remember to get your annual flu shot to protect yourself from influenza.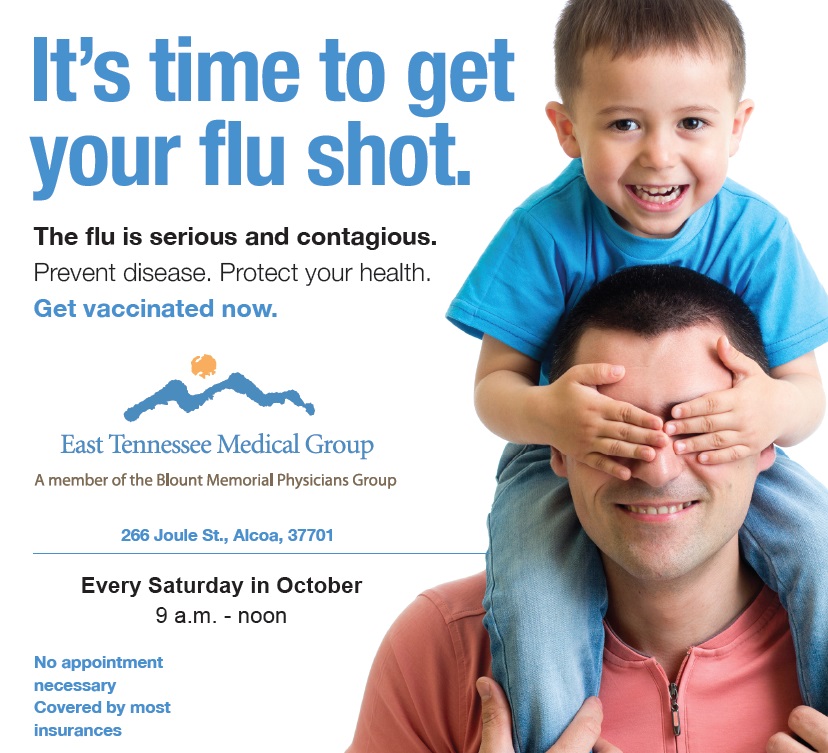 East Tennessee Medical Group, located at 266 Joule St. in Alcoa, will offer its annual flu shot clinic from 9 a.m. – noon each Saturday in October.
No appointments are necessary to receive a flu shot, and most insurances are accepted.