Physical therapist assistant (PTA) Rabekah Gramlich from Blount Memorial Total Rehabilitation recently received the 2022 Outstanding Physical Therapist Assistant Award from the American Physical Therapy Association (APTA) Tennessee.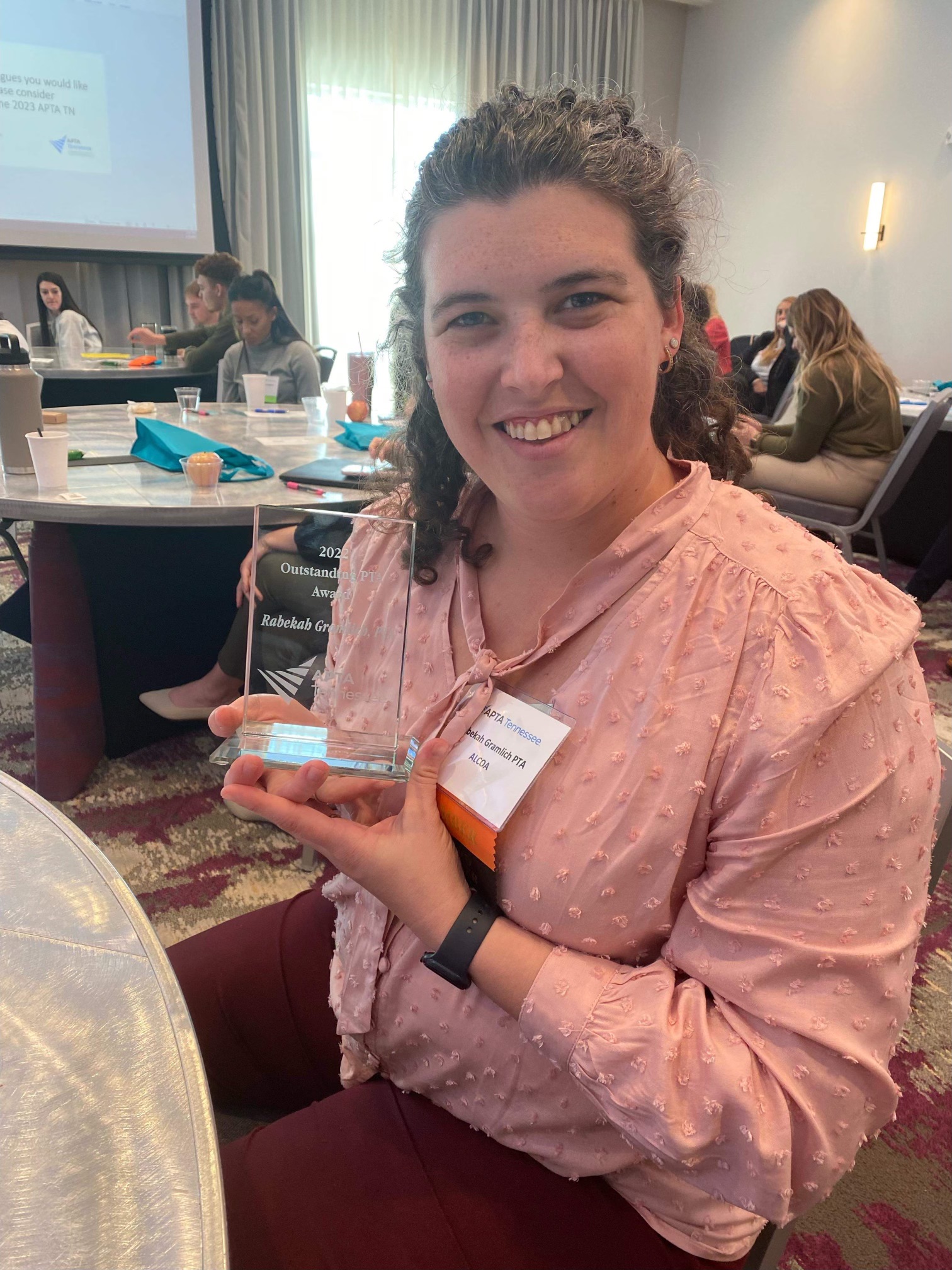 Each year, APTA Tennessee presents the award to one individual statewide for his or her achievements in the areas of patient care, community service, and commitment and contributions to the profession of physical therapy.
"This is a huge honor, and it's all thanks to my patients," Gramlich said. "I do my best to give them the care they need. I try to really spend time assessing their needs, figuring out what kinds of care they would benefit most from and then providing that to them. One of APTA Tennessee's key principles is patient advocacy, and I'm a firm believer in that, as well. My coworkers, too, have really helped to challenge me and shape me into the PTA I've become," she added.
APTA Tennessee's mission is to represent and advocate for the profession of physical therapy and promote excellent, ethical and autonomous practice, which serves the culturally diverse population of Tennessee.