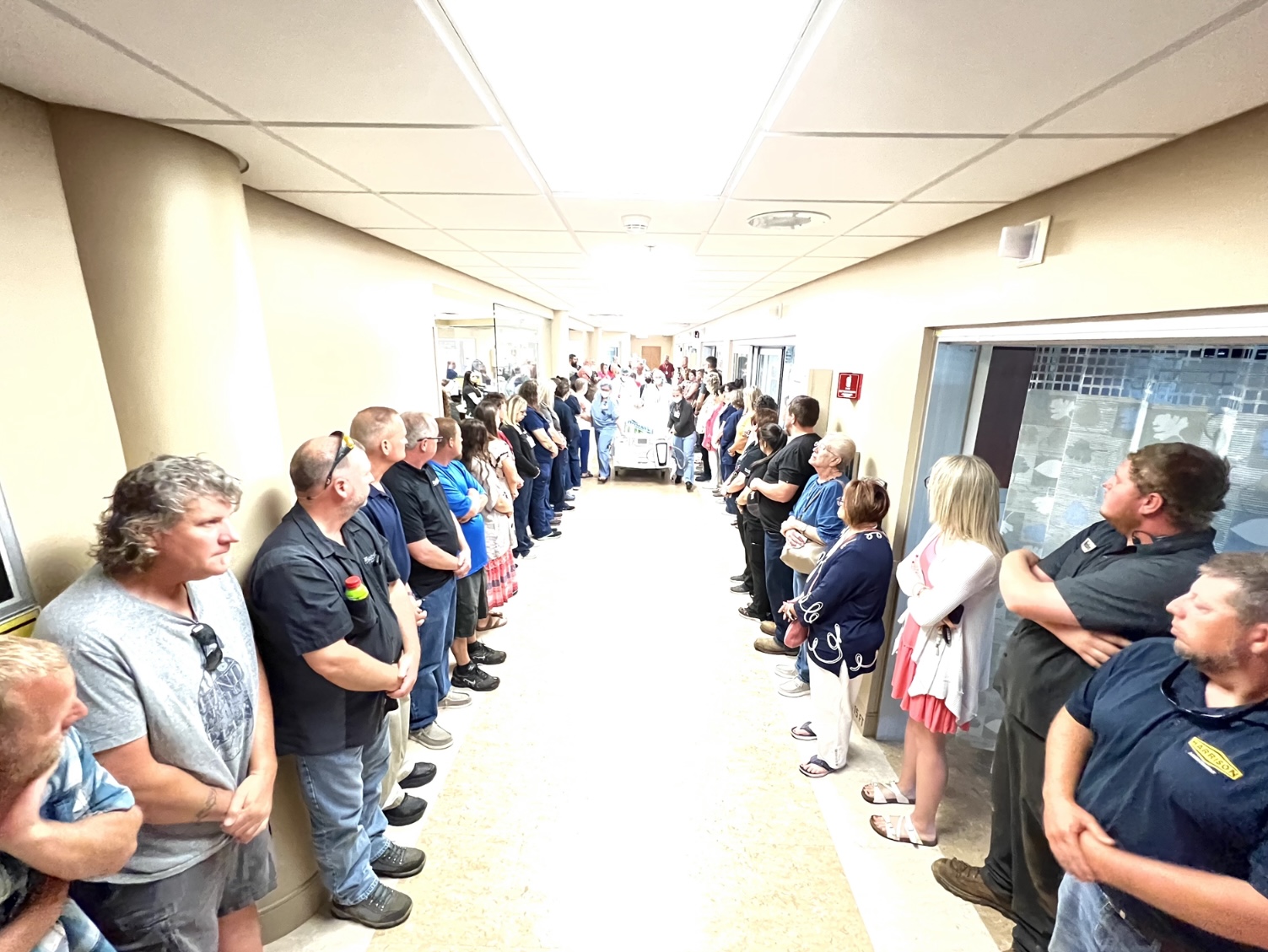 BRADLEY MAINOR'S LAST WALK
On Wednesday, May 11, word began to spread both internally at Blount Memorial Hospital and externally on social media. Thursday, May 12 was to be the last day of Bradley Mainor's life. Hospital staff were encouraged to arrive outside his ICU room around 10 a.m. Family and friends would be there, too. All to witness something that doesn't happen very often in our community: an honor walk.
Born with hydrocephalus, Bradley spent the first few years of his life in a hospital. He had neurologic issues and a seizure disorder. Doctors thought he might be deaf until one day a NICU nurse dropped a tray and Bradley turned his head in surprise. In fact, he proved all his doctors wrong. His parents, Vicki and Tony Mainor, were told his life expectancy was no longer than three years and possibly as short as three months.
"We've had him 33 years," Vicki said. "We've always known this was inevitable, but we've been blessed way more than a lot of other people have been. He came into the world as a gift to us, and he is going to go out of this world as a gift for so many more people."
On Friday, May 6, Bradley began experiencing seizures again and was sent to the emergency room. By Wednesday, Vicki and Tony had opted to take him off life support.
"He's really been a fighter. He was a healthy young boy, and a healthy man," Vicki said.
"We've been really lucky," Tony added.
An honor walk is a solemn way to show respect and appreciation for an individual whose life has ended, but who is to become an organ donor. Nurses, doctors and staff line the hallways between the patient's room and the surgical area where he or she will officially become a donor. In Bradley's case, more than 80 people showed up. They bowed their heads, said prayers for him and his family, and said goodbye as he was rushed into Blount Memorial's surgical suite. Bradley was able to donate four organs and possibly save four lives.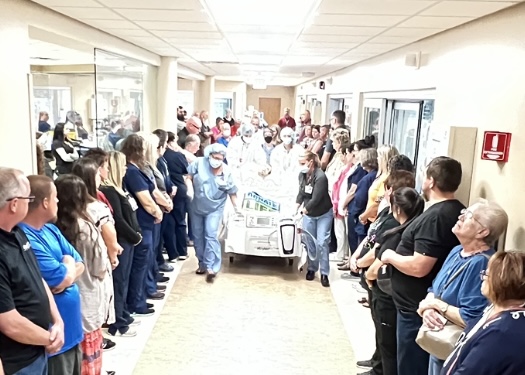 "It was amazing," Tony said. "Overwhelming."
"I had not seen that at this hospital before," said Blount Memorial senior director of nursing services Beverly Graham. She was among the nurses who led the way as Bradley Mainor's hospital bed was taken from the ICU to surgery after he passed away – a blur of a trip, as the procedure must be done quickly to ensure the organs are still viable. "What a lovely way to send that family our caring and let them know how we felt, and then also to honor him as we rolled him along into his next phase of life," she added.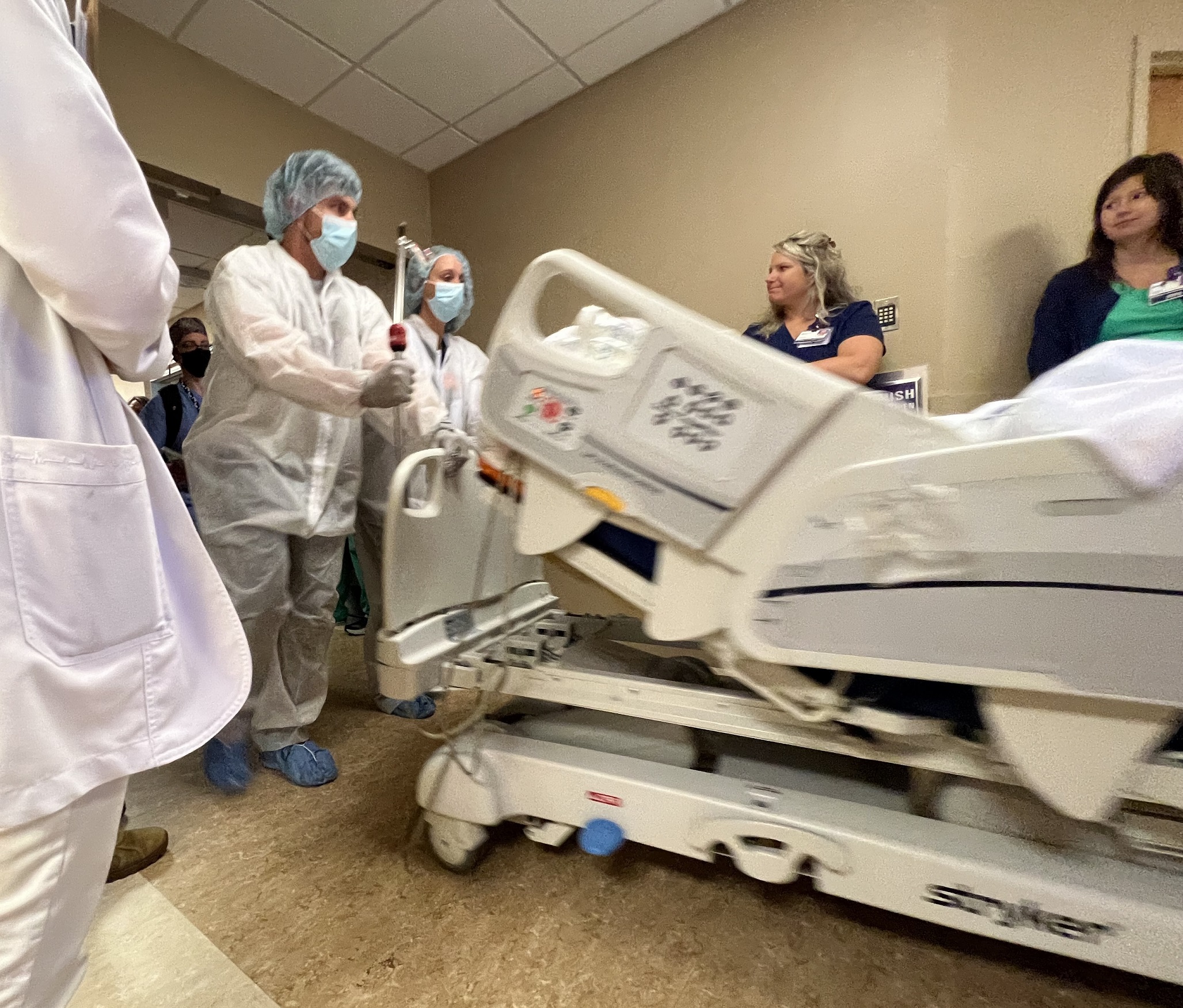 Graham knows firsthand how life-changing organ donation can be. Just last year, her husband Chip Graham received a life-saving kidney transplant after a two-and-a-half-year wait. It's allowed him to largely overcome the polycystic kidney disease that put him on dialysis and threatened his life. Chip now feels better than he has in years, has returned to most of his favorite activities and can play with his grandson. "All the things we enjoy in life, he can do again," Beverly said, adding that being on both sides of an organ donation has, in a way, closed a loop for her. "It was very touching. This family was so, so loving to this young man. His mom had devoted her whole life to caring for him, and she knew she had a loss that she's now going to have to deal with for the rest of her life. But there was so much comfort that it gave her that he was going to go on and was still going to be here in some form to help other people. I was just so impressed with how they handled that. It's not easy to give up a child, but they did it with such grace," she said.
"The staff that we have dealt with both in the emergency room and here on the floor were extremely professional, and they were a team. It was wonderful," Tony said.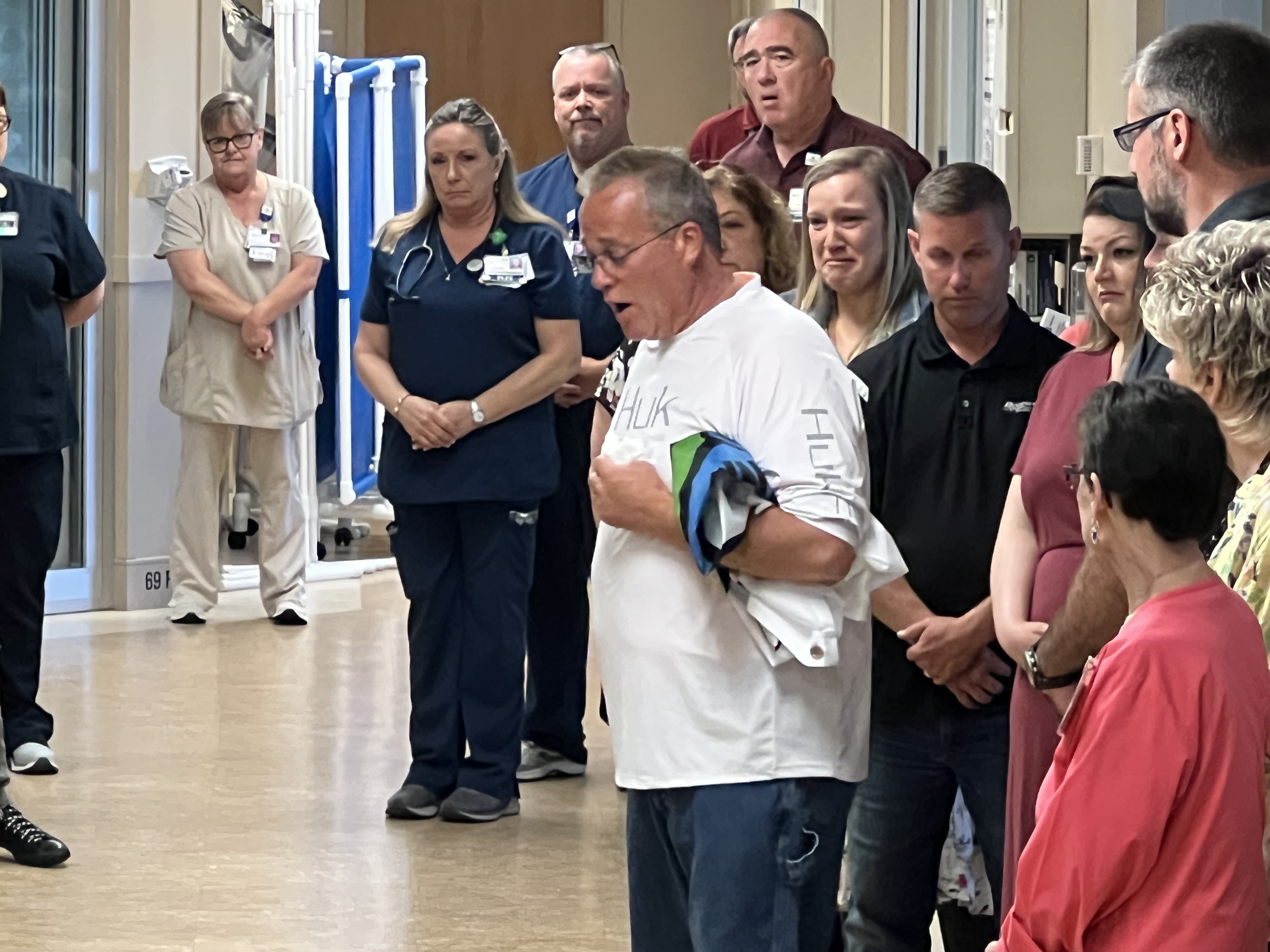 "The compassion that they've shown us is amazing. They've been so good to us. They're top-notch," Vicki added.
Despite a wave of grief that brought Vicki to her knees as Bradley was rushed into surgery, she says she takes solace in the idea that her son's life – a life she fought to make as loving, as happy and as comfortable as she could for as long as she could – will now benefit more than just the people who knew him.
"When you lose that loved one, if that person is able to be a donor, you are giving other families that chance to see their loved one live longer. For me, it's given me healing to know that Bradley is still part of this universe," she said.
"He lives on," his father added.