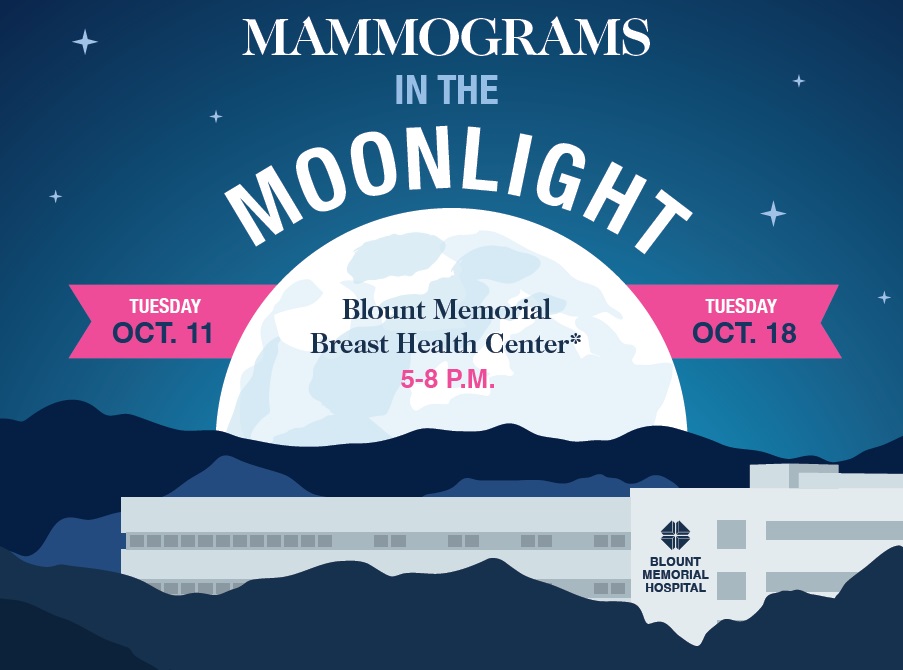 By getting a yearly mammogram starting at age 40, women can help detect breast cancer in its earliest and most-treatable stages.
To help with this, the Blount Memorial Breast Health Center's annual "Mammograms in the Moonlight" events will return in October, again giving women two opportunities to receive annual screening mammograms after hours.
"Mammograms in the Moonlight" will take place Tuesday, Oct. 11 from 5-8 p.m. and Tuesday, Oct. 18 from 5-8 p.m.
Participants can use their insurance benefit or, if uninsured, can purchase discount screening certificates for $307 during the event, which will cover both the 3D mammogram and interpretation fee (but will not cover any additional diagnostic fees).
Space for this these events is limited, so make your reservation today by calling the Breast Health Center at 865-977-5590.