Physical therapist assistant (PTA) Jennifer Cunningham from Blount Memorial Total Rehabilitation recently received the 2023 Outstanding Physical Therapist Assistant Award from the American Physical Therapy Association (APTA) Tennessee.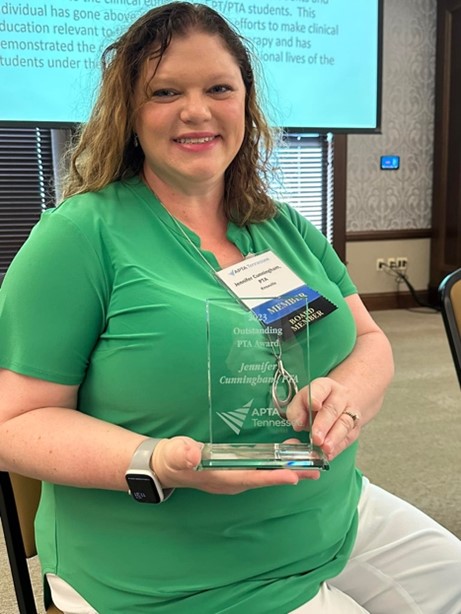 APTA Tennessee presents the award each year to one individual statewide for his or her achievements in the areas of patient care, community service, and commitment and contributions to the profession of physical therapy.

Cunningham has been a member of the APTA since 2008 and has worked in the outpatient orthopedic setting since 2009. She currently divides her time between Blount Memorial Total Rehabilitation's Springbrook and Maryville clinics.

APTA Tennessee's mission is to represent and advocate for the profession of physical therapy and promote excellent, ethical and autonomous practice, which serves the culturally diverse population of Tennessee.