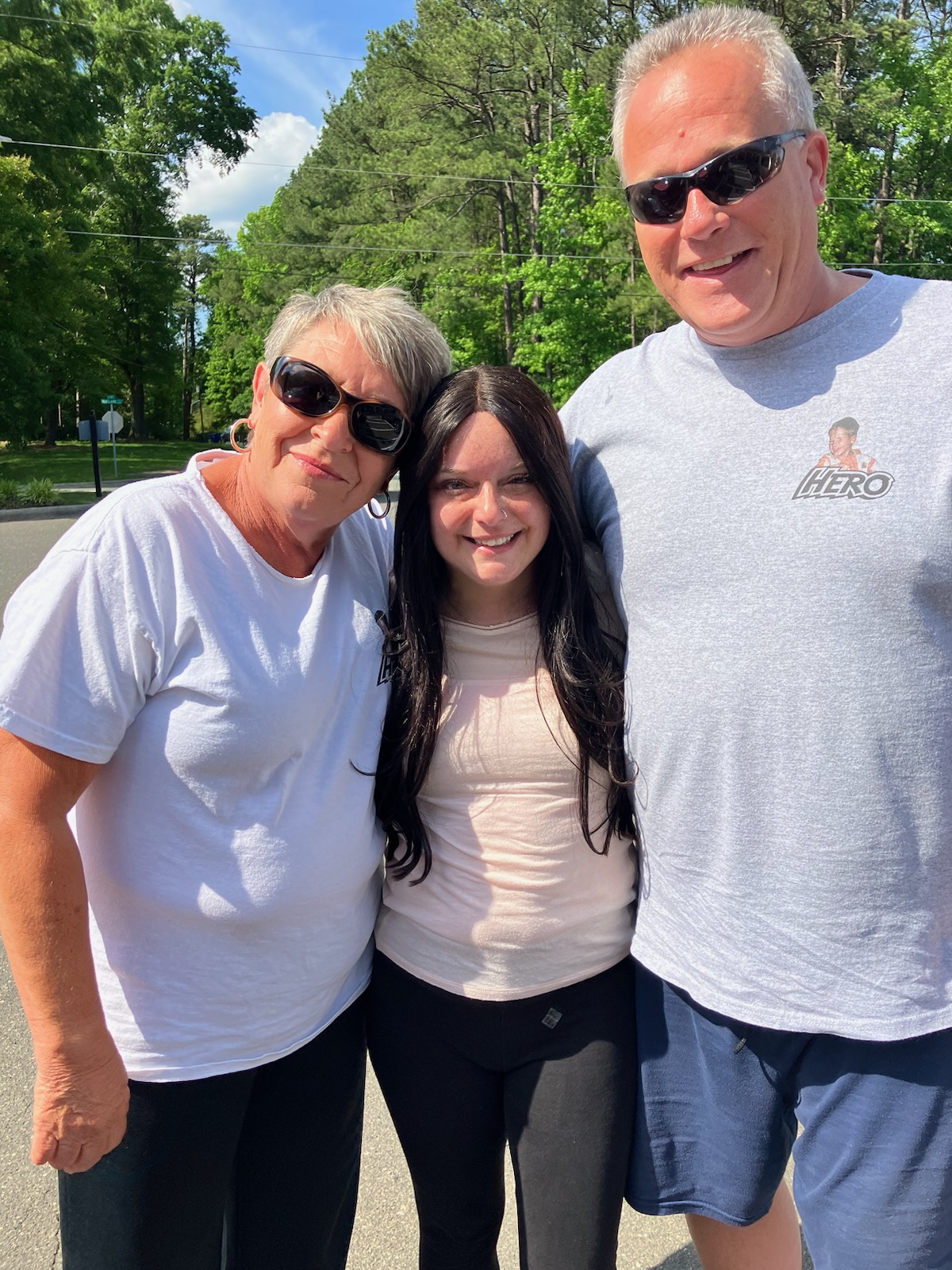 A NEW FAMILY

"He lives on."
Tony Mainor said that on May 12, 2022, just a few minutes after his son,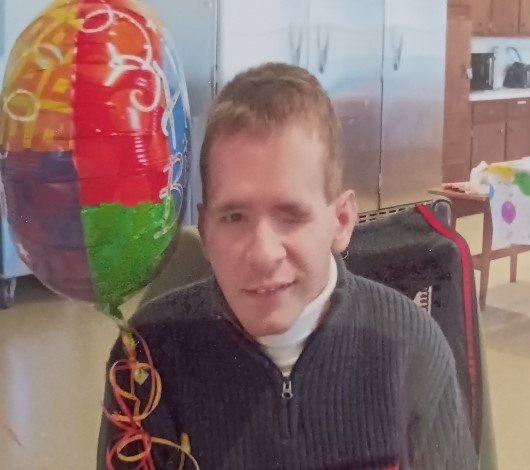 Bradley Mainor, passed away. Bradley had spent most of the prior week on life support at Blount Memorial Hospital.
Bradley was born with hydrocephalus, and lived with neurologic issues and a seizure disorder that found him experiencing seizures almost constantly, only some of which were noticeable to his parents, Tony and Vicki Mainor. At birth, the Mainors were told Bradley's life expectancy would be no more than three years – possibly as little as three months. He was 33 when he died.
Bradley donated four organs. The day he died, more than 80 people – including friends, family, doctors, nurses and hospital staff – lined the halls outside his patient room for an Honor Walk to recognize the potentially life-saving gift his organs would be to whomever received them. Read the full story from 2022 here.
At the exact moment Bradley's body was being rushed into surgery to begin the organ donation process, 30-year-old Frencesca Magee was being prepped for surgery, too – more than 300 miles away at Duke University Hospital in Durham, N.C.
"We got up, and we went to the hospital," Magee said. "We were there for about five hours while they did the prepping. Around 12:30 p.m., the surgeon came into my room and said 'Are you ready? Your lungs are here.'"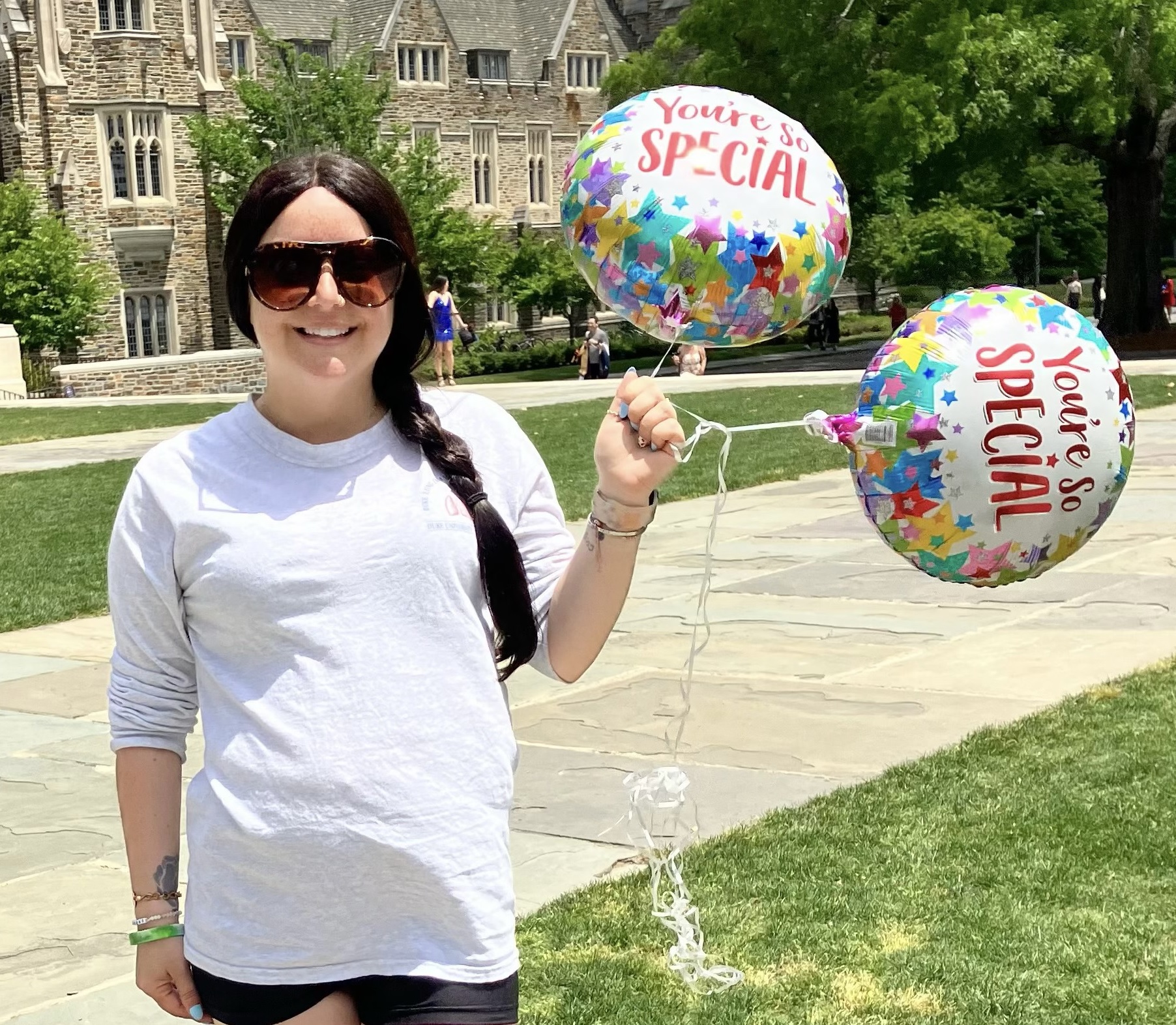 Frencesca Magee tells her story in fast, energetic bursts. Here and there, you occasionally can hear her draw a quick breath of air between sentences so she can continue telling it. She's 4-foot-9, her birthday is on Halloween, and she's been called a "spitfire." She was born with pulmonary fibrosis. She was set to be listed on transplant list at age 7, but her disease improved, and between the ages of 7 and 28, she lived a normal, healthy life.
"I was a cheerleader in high school; I went to a two-year college; I was married; I had a home; I had a very large group of friends; and I lived a very active lifestyle," she said. "Then in 2019, I became very sick. I kept getting progressively worse and worse. I started coughing up large amounts of blood, and that's when I knew something was really not right."
Frencesca's mother, Kathie Taillon, took her to local hospital near their home in Utica, N.Y., where it was discovered that she had developed pulmonary hypertension – her lungs were no longer functioning properly and her heart had been overcompensating. The discovery triggered a yearslong transplant journey that included treatments at multiple hospitals in multiple states, countless tests and appointments, untold hours of pulmonary rehabilitation, and endless bloodwork. Plus, six heartbreaking "dry runs," where she thought she was about to become a recipient and things just didn't work out. Shortly after Christmas 2021, Frencesca got very sick, and decided to take her physician's advice and move to Durham, N.C. to seek treatment at Duke, where she might have a better shot of finding a donor. Kathie moved with her, and for months, they waited.
"On May 11, 2022, I was having a very difficult time," Magee said. "I was just completely beaten down; I was exhausted, and I didn't want to be here anymore. I kept seeing people getting transplants. I had a little bit of a breakdown, and I told my mom that I wanted to go home. At literally the eleventh hour – May 11 at 11 o'clock at night – my mother received the call from our coordinator that there was a potential match and that we had to be at the hospital by 8 o'clock the following morning," she explained.
On May 12, 2022, after a surgical procedure that lasted nearly eight hours, Frencesca Magee became the recipient of Bradley Mainor's lungs.
The rest of 2022 was hard for Frencesca. She spent a few more months at Duke undergoing more tests, more pulmonary rehabilitation, more bloodwork, more appointments and more medications – steroids and anti-rejection meds to make sure her new lungs continued functioning properly. "I literally had to learn how to breathe again on my own without having to depend on oxygen tanks," she said.
There was progress, though. And hope. She and Kathie eventually moved back to Utica. Frencesca could go places on her own now without the fear of her oxygen tank running out. She could be with her friends and family. "Even something as simple as swinging on the swing at a local park or pushing my little cousin on the swing. It sounds so minute, but to me, I was never able to do that without gasping for air," she explained.
The year was hard on the Mainors, too. Even knowing that Bradley's organs were potentially going to save lives, grief is still grief. He was their only son, and his care had been the primary focus of their lives for more than three decades. Their house was quieter. They left Bradley's room just as it was and built a small garden in their backyard, where his cremated remains rest. They held a celebration of life for Bradley last July near his birthday. More than 100 people attended. A month later, Tony underwent a significant back surgery. He still hurts some days.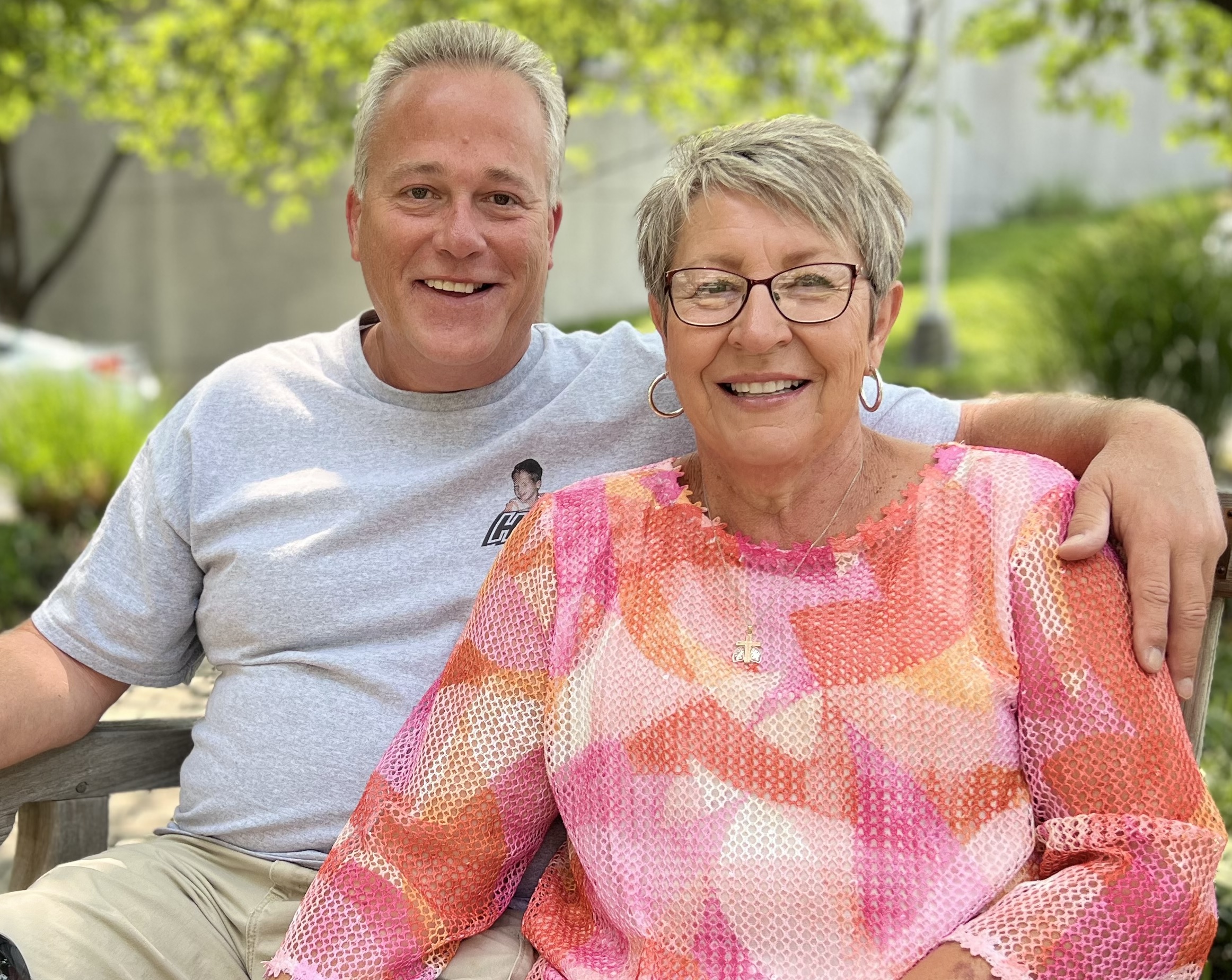 "We see things about every day that remind us of him. We have our little breakdowns here and there, and that's something that's just going to happen. We have our ways of working through it," Vicki Mainor said.
Before the Mainors knew it, almost a year had passed and – as anyone who has ever grieved a loss can tell you – anniversaries are hard. "We were really dreading the date coming up," Tony said.
If you have an organ transplant, it's usually recommended that you wait six to 12 months before you attempt to contact the donor or the donor's family. The Mainors had signed a release stating they wouldn't mind being contacted by one of Bradley's recipients, but for months, they heard nothing. As Christmas 2022 approached, Frencesca wrote a letter that, due to a glitch, took a few extra months to reach Vicki and Tony. When they got the letter, they wrote her back. Anxious to build a bridge between Frencesca and the Mainors, Kathie began scouring Facebook and found Vicki's sister. A couple of weeks later, there was a phone call.
"We had a conversation that lasted more than an hour and a half," Frencesca said. "It was so emotional. It was a beautiful moment. My mom explained to Vicki that we were going to be back at Duke for my one-year follow-up. She said 'Frencesca and I would love to come to Tennessee to see you and Tony.' Then, they said 'No, no, we're going to come to you.'"
And that's how on May 11, 2023 – almost exactly one year to the day after the Mainors said goodbye to their son and Frencesca underwent a life-saving lung transplant – they finally met.
"When we hugged her, it was just a solemn peace," Vicki said. "We listened to Bradley's lungs with a stethoscope, and a peace fell over me and Tony that is hard to even describe. You cry and cry, but it's tears of happiness. We felt Bradley the whole time we were there. We felt him around us," she said.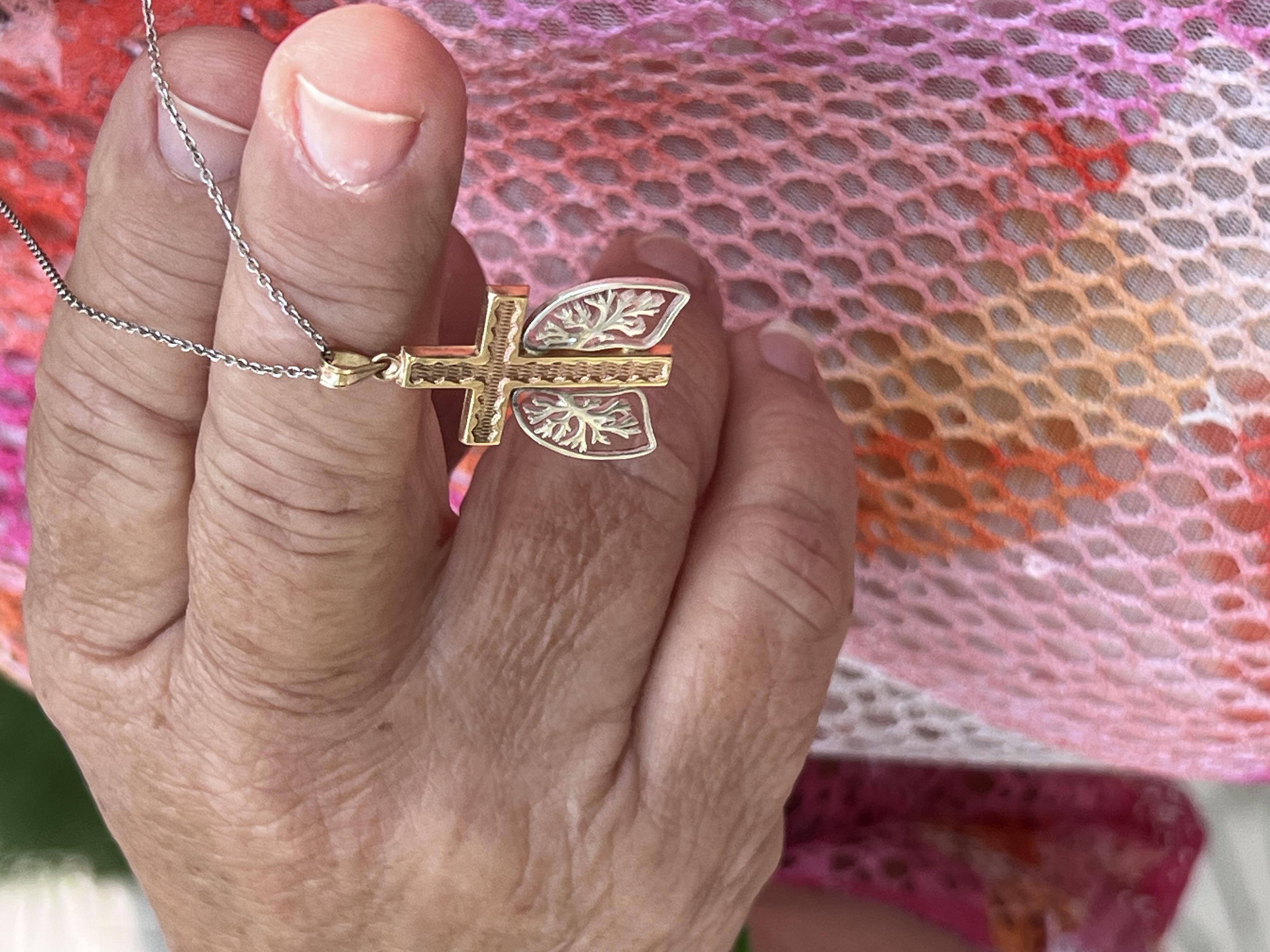 "I didn't know for sure if it was going to help with that anniversary, but it really did for me. I wasn't sad at all that whole weekend," Tony added.
It's perhaps fitting that it was Mother's Day weekend when Vicki and Kathie – two mothers from different parts of the country who both had spent much of their lives worrying about their children, caring for them and watching them struggle with health problems – got to share a hug.
"Kathie and I are like two peas in a pod," Vicki said. "She's so protective of Frencesca. Kathie is just an extremely strong woman, and I think that's part of why Frencesca is where she is."
"The meeting was like a moment in time," Kathie said. "It's like your mind is trying to catch up to the gratitude and love you feel in your heart. Being a mother and yearning and longing and wondering 'Is my daughter going to live?', the gratitude, mother-to-mother, I have for Vicki, I can't even explain it."
Tony and Vicki spent four days with Frencesca and Kathie, touring the area around Duke, dining out and just enjoying time together. They watched a New York Knicks game, and Kathie cooked a huge Italian feast for everyone. They exchanged stories about Bradley's life and Frencesca's life, and released balloons for Bradley.
Frencesca's lungs are in a mild state of rejection. She's just finished a round of steroids and anti-rejection medications to try to mitigate it but won't know until later this summer if the treatments worked. In the meantime, she and Kathie are planning a long-awaited vacation, and later this fall, they hope to reserve a cabin in East Tennessee for a family gathering. Tony and Vicki are invited.
"In a short amount of time, we've developed a beautiful bond with them." Frencesca said between breaths. "They are a part of us. I saw these beautiful people who, due to their selflessness, allowed their son to be an organ donor and saved my life. I viewed them as just Vicki and Tony – like family, like we'd known them for years," she said.
"People need to understand what an organ donor does for a family – and we've seen this – just one family. Frencesca took a part of us, and we are a part of her now. We see that. We see her living because of Bradley," Vicki said. "We have a new family," she added.