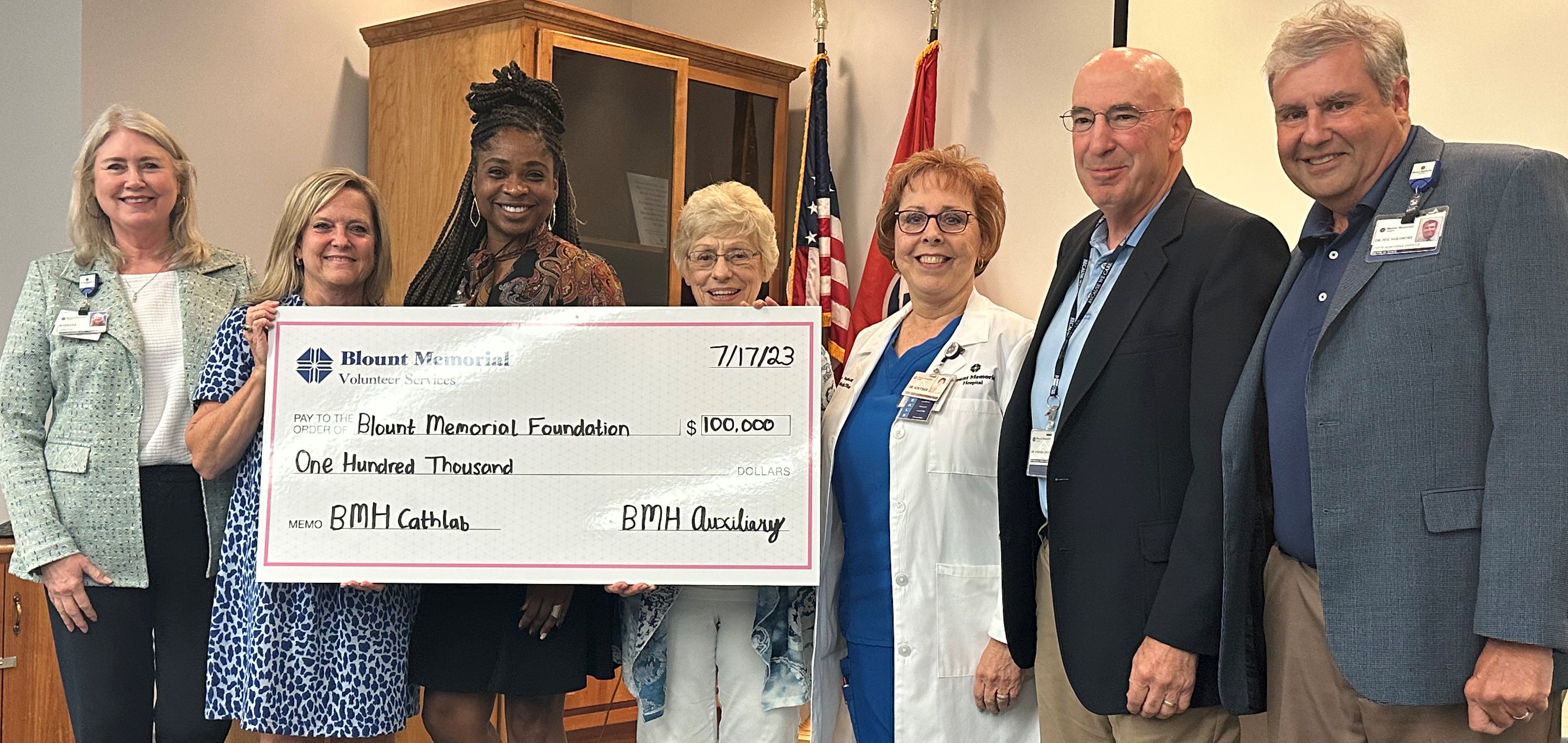 On Monday, July 17, Blount Memorial Hospital's Auxiliary volunteers officially marked 75 years of existence and service to Blount Memorial Hospital at their annual meeting, which also featured the election of officers, a moment of silence honoring lost members and the presentation of a $100,000 donation to the Blount Memorial Foundation to support renovations to the hospital's cardiac cath lab.
At the meeting, Blount Memorial Hospital CEO Dr. Harold Naramore and Board of Directors vice president Dr. Stephen Kiefer surprised the Auxiliary with a plaque honoring their 75 years of dedicated service to Blount Memorial Hospital. "We simply could not do what we do without our volunteers," Naramore said. "They are vital to helping Blount Memorial maintain and advance our mission of care to this community. These volunteers give freely of their time, and their efforts are invaluable," he added.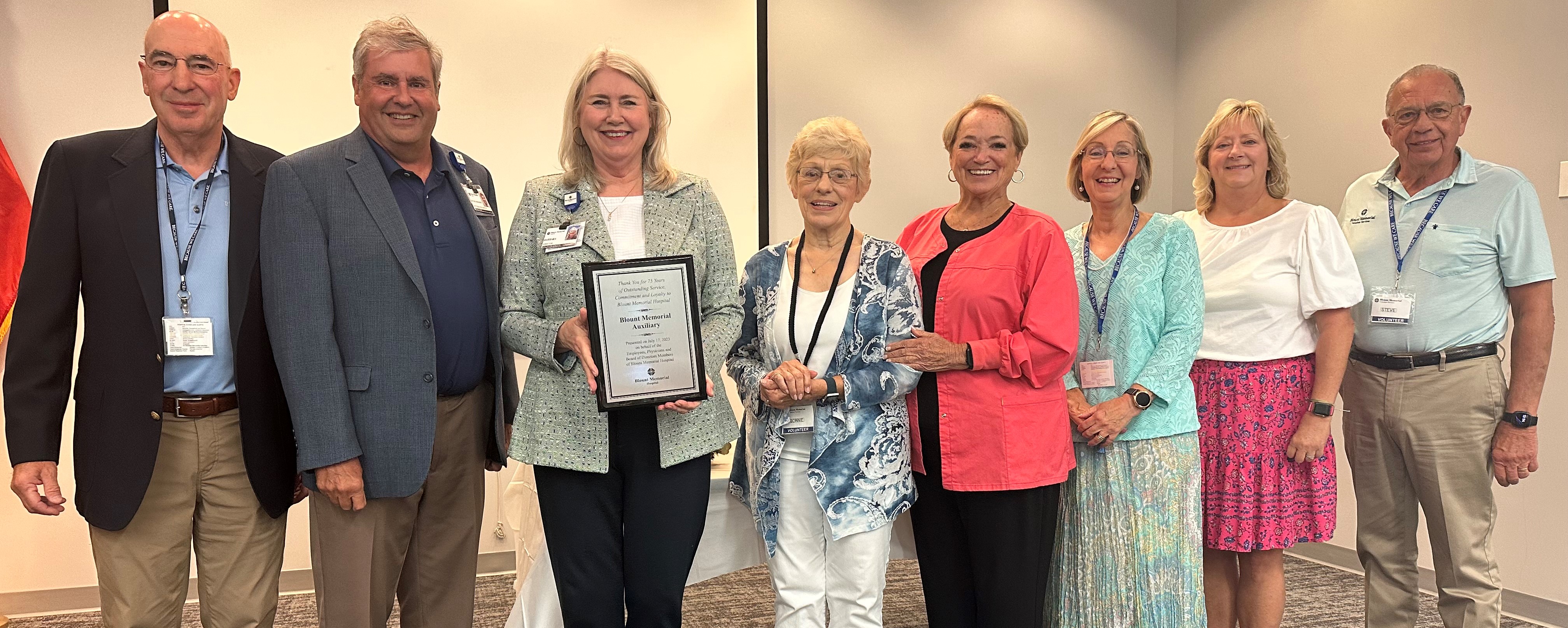 Operating with the newly adopted slogan "Having Fun While Helping Others," the Auxiliary's 2023-2024 officers include Auxiliary president Bonnie Mason, vice president Steve Vittatoe, treasurer Daphne Cable, corresponding secretary Clara Sayles and recording secretary Mary Johnson, all of whom will help with the Auxiliary's goal of rebuilding its ranks following the pandemic, which saw their volunteer numbers drop significantly. At the end of Monday's meeting, volunteers who attended were encouraged to take with them a small toy block from dining table centerpieces – a reminder that they will serve as the "building blocks" of the Auxiliary's growth in the year to come.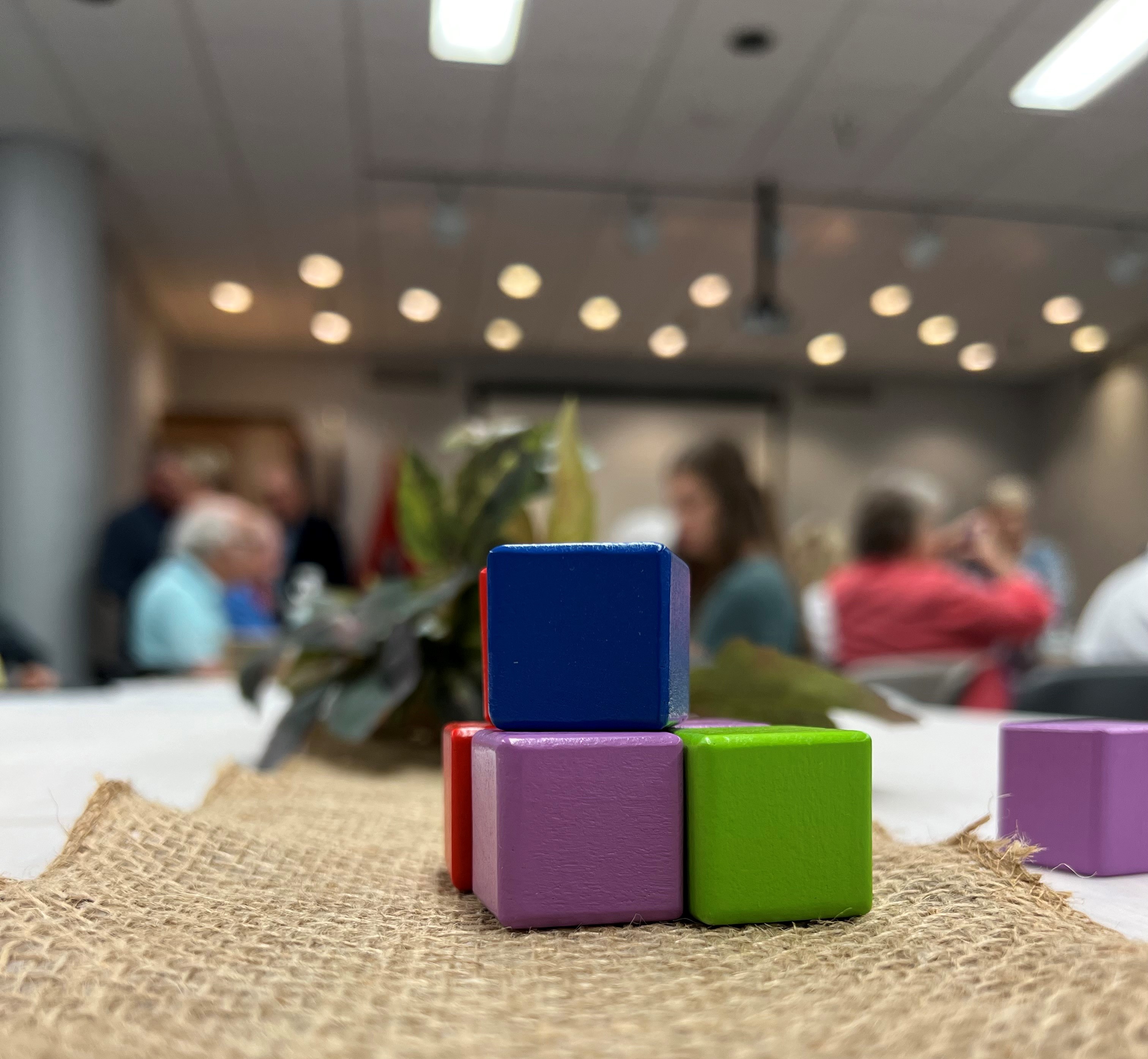 At Monday's meeting, Blount Memorial Volunteer Services director Barbara Jenkins also announced the recipients of four Blount Memorial Auxiliary Scholarships, which benefit the children of Blount Memorial employees. This year's scholarship recipients are Emily Smith, daughter of employee Carrie Smith; Summer Parnell, daughter of employee Diana Parnell; Julia Combs, daughter of employee Melanie Combs; and Kendy Shaw, daughter of employee Alicia Ridings.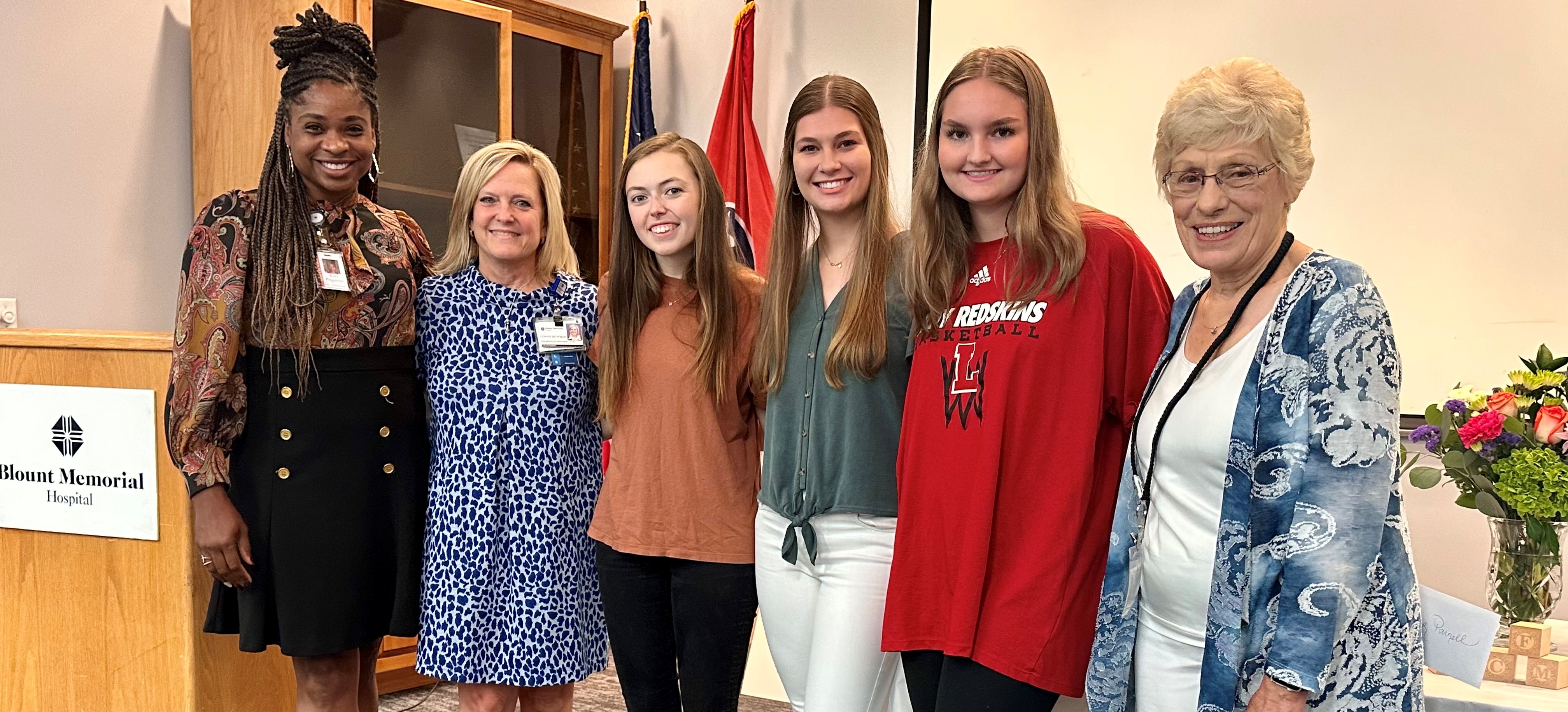 "The Blount Memorial Auxiliary is proud to award four scholarships annually to students of Blount Memorial Hospital employees," Jenkins said. "These students are all pursuing health-related careers. We also appreciate the Blount Memorial Foundation for managing the application process for these scholarships on behalf of the Auxiliary."
Since its creation in 1948, the Blount Memorial Auxiliary has helped enhance, expand and extend the hospital's reach into our community. Auxiliary members donate their time to Blount Memorial Hospital, performing tasks such as providing extra services to patients, promoting community relations, and providing funds through vending machine sales, fundraising events and sales at the hospital's gift shop. Every cent earned through sales and fundraising events is donated back to the hospital or its entities. In its 75-year existence, the organization has far surpassed more than 1 million volunteer hours, in addition to their monetary contributions, which in that time have topped more than $3.5 million, enabling the hospital to maintain, improve and advance medical care in Blount and surrounding counties in East Tennessee.
For more information about the Blount Memorial Auxiliary, stop by the Blount Memorial Volunteer Services department located on the hospital's service level, Monday – Friday from 8 a.m. – 4 p.m., call 865-977-5609 or click here.