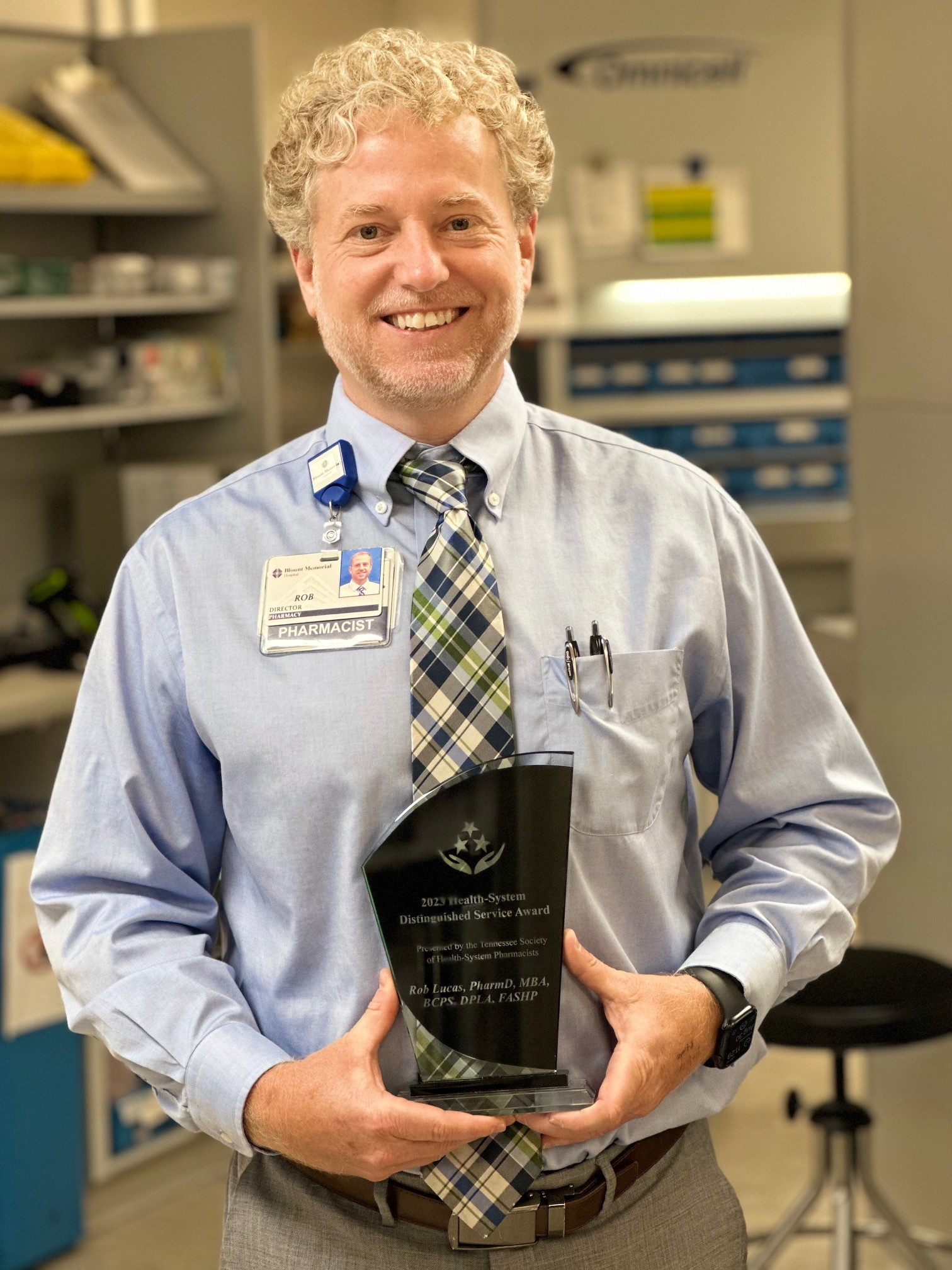 Blount Memorial Hospital Director of Pharmacy Rob Lucas has earned the Tennessee Pharmacists Association's (TPA) 2023 "Health-System Distinguished Service Award."
The award is presented annually to an individual in recognition of his or her sustained service and significant accomplishments in a span of 20 years or more. TPA announced this year's award recipient in July, and the award was presented to Lucas on Wednesday, Aug. 30 at Blount Memorial Hospital.
Lucas has served as both Director of Pharmacy at Blount Memorial and the hospital's Post Graduate Year-1 Residency Program since 2016. Since starting at Blount Memorial in 2005, he has held the role of pharmacy clinical coordinator, residency coordinator and clinical pharmacy specialist. He also has remained a steadfast advocate for the pharmacy profession at both state and national levels and earned TPA's Health-System Pharmacist of the Year Award in 2015.
Lucas received his PharmD from Samford University, McWhorter School of Pharmacy and is a retired Major from the U.S. Army Reserves.
The Tennessee Pharmacists Association represents the profession of pharmacy across the state, united for the purpose of promoting safe and effective medication use to improve the health of patients. Since 1886, the Tennessee Pharmacists Association has preserved and advanced the interests of the profession and has served the professional needs of all pharmacists, student pharmacists and pharmacy technicians. For more information, please visit www.tnpharm.org.